Can Cristiano Ronaldo Pull Out Some More Magic?
Published on March 11th, 2019 11:15 am EST
Written By:
Dave Manuel
Click Here To Bet on Atletico Madrid v Juventus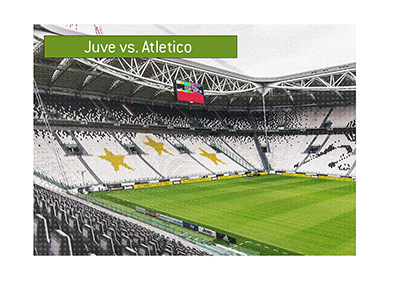 Cristiano Ronaldo was brought into Juventus to help push the club deep into the Champions League tournament. After all, Ronaldo has been a part of five Champions League winning clubs (1 with Manchester United, four with Real Madrid) and is still regarded by most as the best football player in the world.
Despite the fact that Juventus is crushing the competition in Serie A this year, there is no doubt that Juventus' season will be considered a disappointment if Juventus doesn't make a deep run in the Champions League tournament. Juventus is certainly up against the wall heading into Tuesday, as they need to dig themselves out of a hole against Atletico Madrid.
Atletico Madrid won the first leg of the contest 2-0 at home. This was a troubling result for Juventus and its fans, as they were unable to score a crucial away goal in the first leg of the contest. If Atletico Madrid manages to score on Tuesday, Juventus will need to score at least four of their own goals to move on to the next round, as a 3-1 result would see Atletico Madrid move through to the next round.
With that being said, Juventus will be playing at home on Tuesday and they still have the best player in the world on their side.
-
Let's take a look at the odds to qualify for the next round of Champions League for both Juventus and Atletico Madrid, courtesy of Bet365:
Source: Bet365
Time Stamp:
March 11th, 2019 10:47 am EST
Odds Subject to Change
Juventus, 4.00
Atletico Madrid, 1.25
-
What should be especially worrying to Juventus fans is the fact that Atletico Madrid has played great defence so far in the Champions League tournament, as they have allowed just 0.50 goals in their last 8 games. In fact, Atletico Madrid hasn't allowed a goal in their last 4 Champions League games, as they shut out Borussia Dortmund, Monaco and Juventus, while playing to a scoreless draw against Club Brugge.
Juventus, on the other hand, hasn't been blowing the doors off, as they have managed to score just 3 goals in their last 4 Champions League contests.
Juventus has a really tall task ahead - can Ronaldo pull it off?