Can Cristiano Ronaldo Spark a Comeback?
Published on February 21st, 2019 12:23 am EST
Written By:
Dave Manuel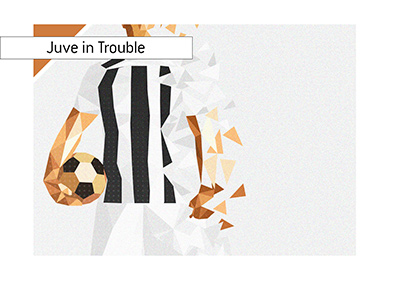 Things went about as poorly as they possibly could have for Juventus on Wednesday, as they dropped a 2-0 decision to Atletico Madrid, thanks to late goals by Jose Gimenez and Diego Godin.
Despite having possession for 64% of the game, Juventus was only able to muster three shots on goal.
The most distressing piece of news for Juventus and their fans? The team wasn't able to notch an away goal, which could come back to haunt them in the second leg.
-
Things are going swimmingly for Juventus in Serie A, as they are a full 13 points ahead of Napoli at the top of the table.
With the big money acquisition of Cristiano Ronaldo, however, Juventus' season will be considered a disaster if they end up getting eliminated by Atletico Madrid in the Round of 16. Juventus was considered one of the favourites to win Champions League heading into this season, and a Round of 16 exit will not cut it.
As of this moment, Juventus is 14/1 to win the Champions League tournament, which puts them behind seven teams (Man City, Barcelona, PSG, Real Madrid, Liverpool, Bayern Munich, Atletico Madrid).
Here are the odds for Juventus and Atletico Madrid to qualify for the next round:
Atletico Madrid, 1/5
Juventus, 10/3
-
The good news for Juventus is that they have been exceptional at home so far this season.
The bad news is that Atletico Madrid is a tough defensive team that will be able to sit back and play a different style of game when the two teams meet up in March.
Cristiano Ronaldo and Juventus have dug themselves into a hole - can they play themselves out?