4x World Cup Champions Will Be Watching From Sidelines in 2018
Published on November 13th, 2017 8:35 pm EST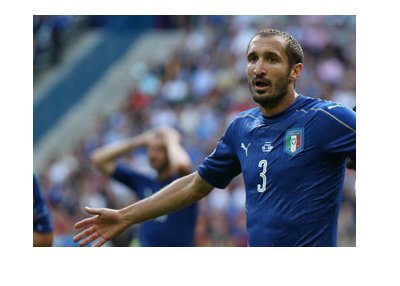 Italy, which is one of the world's top football superpowers, will be watching the 2018 World Cup from the sidelines for the first time since 1958.
It seemed hard to comprehend that the Italian side would have to play for their lives in a playoff qualifying match against Sweden, but that is where they found themselves over the past week.
After losing in Sweden 1-0, Italy returned home with the task of not only defeating the Swedish side, but also limiting them to zero road goals.
In the end, Italy and Sweden played to a 0-0 draw and the Italian side was sent packing. The country, with 4 World Cups to its name (including one that was won as recently as 2006), is now left to ponder where it all went wrong.
Just a few months ago, Italy was seen as having the seventh best odds of winning the World Cup behind the likes of Germany, Brazil, France, Argentina, Spain and Belgium.
Now, Italy is left to try to pick up the pieces before the 2022 World Cup. It's safe to say that there will be many, many changes, as Italy has been left embarrassed and reeling.
-
There was no shame in Italy finishing in second place in Group G of UEFA World Cup qualifying, as they were in a group that included a strong Spanish side. Spain was dominant, finishing with a record of 9-1-0 and scoring over 30 goals over the course of the qualifying round.
Italy finished with a record of 7-2-1, allowing just 8 goals while scoring 21. Italy finished with the second best ranking of the second place teams, so there was no reason to think that there would be an issue with qualifying for the World Cup.
This is when the luck started to turn for the Italian side, as they drew Sweden for their playoff match, which was the worst possible pairing that they could have received. Sweden was the 5th strongest team of the second place clubs, which made them the toughest match-up of the "Pot 2" clubs. Sweden finished their World Cup qualifying round with a record of 4-1-3, while managing 18 goals and just 9 against.
If Italy had drawn Northern Ireland, Greece or Ireland instead, you'd have to think that they would be making their plans for the 2018 World Cup right now.
-
With Croatia, Switzerland and now Sweden having secured their spots, there is just one UEFA spot left to claim, and Denmark and Ireland will figure that out on Tuesday.