Denmark Favoured To Win Second Leg of World Cup Qualifying Contest
Published on November 13th, 2017 3:55 am EST
Written By:
Dave Manuel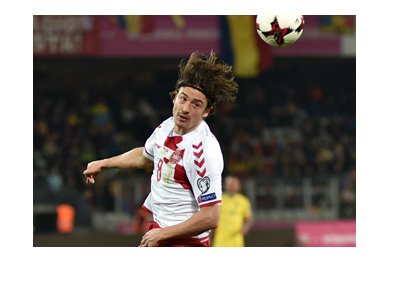 With Ireland or Denmark secure one of the last remaining World Cup 2018 spots on Tuesday?
The first leg of the qualifying match between the two clubs took place last week, with Denmark and Ireland playing to a 0-0 draw. This was a frustrating result for Denmark, as they were unable to notch a goal at home against an Irish club that they likely should have beat.
The good news for Denmark (if you can call it that) is that they didn't give up any road goals to the Irish side.
On Tuesday, the second leg of the contest will take place, as Ireland will play host to Denmark in Dublin.
The odds for Tuesday's contest are extremely close, with Denmark getting the very small edge, even though the match will be taking place in Dublin:
Denmark to Win, 9/5
Draw, 2/1
Ireland to Win, 2/1
Denmark has the small edge to qualify for a World Cup spot, as seen by these odds:
Denmark, 4/6
Republic of Ireland, 6/5
Despite the surprising result last week, oddsmakers still believe that Denmark will do enough to push through to the World Cup in 2018. To Ireland's credit, however, this contest is proving to be much closer than what people initially anticipated.
According to the bookmakers, the likeliest outcomes of Tuesday's match are 0-0 and 1-1 draws. A 0-0 draw would send the contest into extra time, while a 1-1 draw would result in Denmark moving through to the World Cup, based on the 1 road goal that they would have scored.
-
Two teams - Croatia and Switzerland - have already qualified for the World Cup via the qualifying playoffs.
This leaves four teams - Sweden, Italy, Denmark and Ireland - to battle it out for the final two European spots this week.
As mentioned, Denmark has the slight edge to qualify for the World Cup, while Italy and Sweden are deadlocked.