Record Continues To Belong To 1960 Game Between France and Yugoslavia
Published on June 9th, 2021 1:21 pm EST
Written By:
Dave Manuel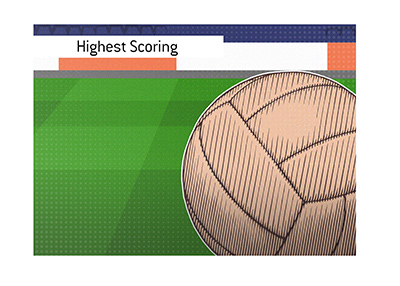 What is the record for most ever goals scored in a Euro tournament match, not including qualifying games?
There have been some high-scoring games over the years, though the record took place in the first ever European Nations' Cup, which took place in 1960 and was won by the Soviet Union.
The game took place between France and Yugoslavia. Instead of one team running up the score against the other, this high-scoring contest took place between two great sides, as Yugoslavia would end up finishing second in the tournament, while France would finish in fourth place.
The high-scoring match would take place in the semi-finals on July 6th, 1960. A crowd of 26,370 fans would take in this historic match at Parc des Princes in Paris, France.
-
In total, nine goals would be scored between the two sides, as Yugoslavia would win 5-4.
The first half featured three goals, as France would take a 2-1 lead into the second half.
France would take a 3-1 lead in the 53rd minute and appeared to be en route to an appearance in the finals.
After Zanetic made it 3-2 in the 55th minute, France would move ahead in the 63rd to make it 4-2.
Surely there would be no comeback?
Over the course of just four minutes, Yugoslavia would find the net three times, led by two strikes by Jerkovic.
Yugoslavia would win the game 5-4.
-
This game still holds the record for the highest scoring Euro tournament game ever, despite the fact that took place over 50 years ago.