Romelu Lukaku, Sergio Aguero Other Top Choices To Win Award
Published on July 11th, 2017 3:20 pm EST
Written By:
Dave Manuel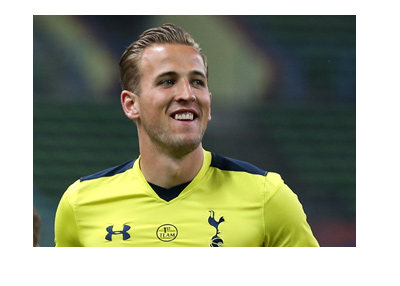 Over the last few games of the 2016/17 English Premier League season, Harry Kane of Tottenham Hotspur went on a goal scoring rampage. The result? A total of 29 goals over the course of the season, which was enough for him to comfortably win the league's Golden Boot award.
Can Kane repeat his feat this year? There will be some stiff competition in the form of names such as Romelu Lukaku, Sergio Aguero and Gabriel Jesus. Lukaku looked to be a lock to win the Golden Boot last season until Kane decided to score practically every time that he touched the ball.
Other names that are considered possibilities to win the EPL goalscoring title include Diego Costa, Alexis Sanchez and Alexandre Lacazette.
-
Harry Kane clearly has the best odds to win the 2017/18 Golden Boot, as he is currently 3/1 to win at most sports books.
Let's take a look at the ten players with the current best odds to win the award:
Harry Kane, 3/1
Romelu Lukaku, 9/2
Sergio Aguero, 6/1
Diego Costa, 10/1
Alexis Sanchez, 12/1
Alexandre Lacazette, 12/1
Marcus Rashford, 25/1
Sadio Mane, 33/1
Daniel Sturridge, 40/1
Jamie Vardy, 40/1
Let's take a look at the top 5 goal scorers in the EPL in 2016/17:
Harry Kane, 29
Romelu Lukaku, 25
Alexis Sanchez, 24
Sergio Aguero, 20
Diego Costa, 20
It should be noted that Zlatan Ibrahimovic will not be returning to Manchester United for this next season, as he and the club cut ties.
-
Who do you think will take the "Golden Boot" this year?