French Champions PSG Opens the Season in China Against AC Monaco and Begins Search for New Shirt Sponsor
Published on August 3rd, 2018 - 10:47am EST
Written By:
Ned Wilson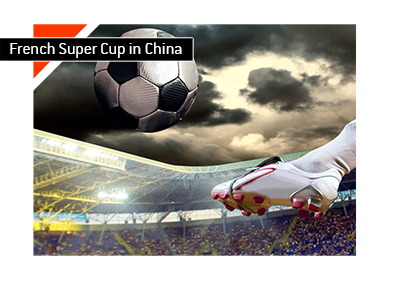 Just as the French Super Cup between Paris Saint Germain and AS Monaco is about to take place in China's Shenzhen, the French football giants PSG have announced that they will part ways with their current shirt sponsor Emirates after the 2018/19 season.
The negotiations between the two sides on a new shirt deal fell through after the Parisian club upped the ante and set the price for a new shirt sponsorship at €80 million per season. The current deal with Emirates is estimated to be between €25 million and €30 million per year.
After the UAE airline company declined to extend the shirt deal under the new terms, PSG has started a search for a new sponsor with interest apparently shown by several Asian companies from insurance and electronics sector.
It came as no surprise that PSG increased the demands from sponsors as their weekly salary obligations now stand at whooping €2.5 million. One can expect also that, as their kit deal expires in the 2022, PSG will similarly up the ante and demand much more money as they are currently receive €19 million per year from Nike. That makes them only the fourth best paid Nike team with Barcelona (€100 million per year), Chelsea FC (€60 million) and Tottenham (€30 million) all receiving more then them from their mutual kit supplier.
As PSG prepares to showcase themselves in front of Asia's fans and sponsors alike, they are clear favorites in a Super Cup match where they will meet their familiar foe and last year's French cup winners AC Monaco. PSG Won their last six encounters, several of them rather comfortably and with the likes of Mbappe, Neymar and Cavani all on hand in China, one can expect the streak to continue.
Source: Bet365
Time Stamp: August 3rd, 2018 9:00 am EST
Odds Subject to Change
PSG to win 3/5
Draw 16/5
AC Monaco to win 15/2