France Looks To Start Title Chase With Victory Over Romania
Published on June 10th, 2016 2:43 am EST
All eyes will be on France on Friday when the highly anticipated Euro 2016 tournament formally kicks off.
Host nation France will get the nod on Friday evening, as they are set to begin their title chase against Romania.
France, by virtue of their home field advantage, is the current favourite to win the Euro 2016 tournament, followed by the likes of Germany, Spain and England. France will need to shake off the pressure and the jitters on Friday when they kick off against Romania.
-
Here are the odds for Friday's match:
France, 1.36
Draw, 4.50
Romania, 11.00
Here are the implied odds of each result:
France, 73.53%
Draw, 22.22%
Romania, 9.09%
As you can see, Romania is the clear underdog in this game and it's not hard to see why. France has a talented roster and will be playing in front of their fans, which will make them very tough to beat.
-
According to the bookmakers, the three likeliest outcomes of Friday's match are:
France Wins 1-0, 5.50
France Wins 2-0, 5.50
France Wins 3-0, 8.00
According to the bookmakers, Romania's best chance is eking out a 1-0 victory, as that result is currently listed at 19.00 to take place.
-
France has a total of 7 players who are 3.00 or better to score on Friday - they are:
Antoine Griezmann
Olivier Giroud
Anthony Martial
Andre-Pierre Gignac
Dimitri Payet
Kingsley Coman
Paul Pogba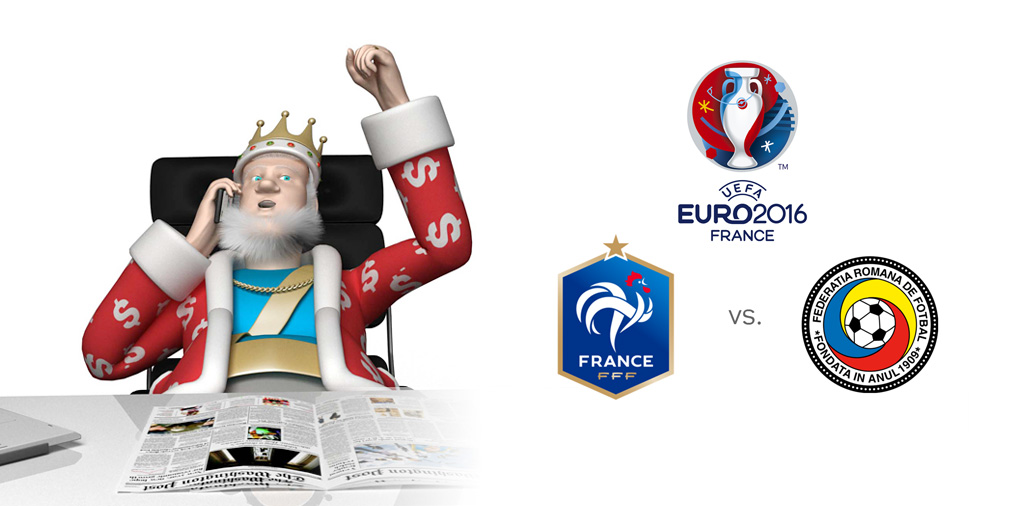 France is obviously the clear favourite to win on Friday, though in the Euro tournament, absolutely anything can happen, which is why it is such compelling viewing.