France Under Pressure To Beat Iceland in Front of Home Fans
Published on June 30th, 2016 2:58 pm EST
The biggest mismatch (at least on paper) in the Euro 2016 quarter-finals is France vs Iceland.
France, which is the host country for the tournament, got into the quarter-finals following a dramatic victory over Ireland. Iceland, on the other hand, shocked the world after dispatching of England 2-1. England entered the tournament as one of the favourites to win, though they ended up succumbing to the Icelandic side.
Now there is no doubt that France should easily win their quarter-final match-up, though the Icelandic team is playing with a tremendous amount of momentum and confidence right now. The team from Iceland literally has nothing to lose, while France will be playing in front of their home fans. France entered the tournament as the odds-on favourites to win, and people will be expecting them to win.
-
Here are the odds for the Sunday, July 3rd game between France and Iceland:
France, 1.44
Draw, 4.33
Iceland, 9.50
As you can see, Iceland is a big underdog to defeat France.
Here are the odds to qualify for the semi-finals:
France To Qualify, 1.14
Iceland to Qualify, 5.50
Here is the over/under line, which is currently set at 2.5 goals:
Over 2.5 Goals, 2.05
Under 2.5 Goals, 1.75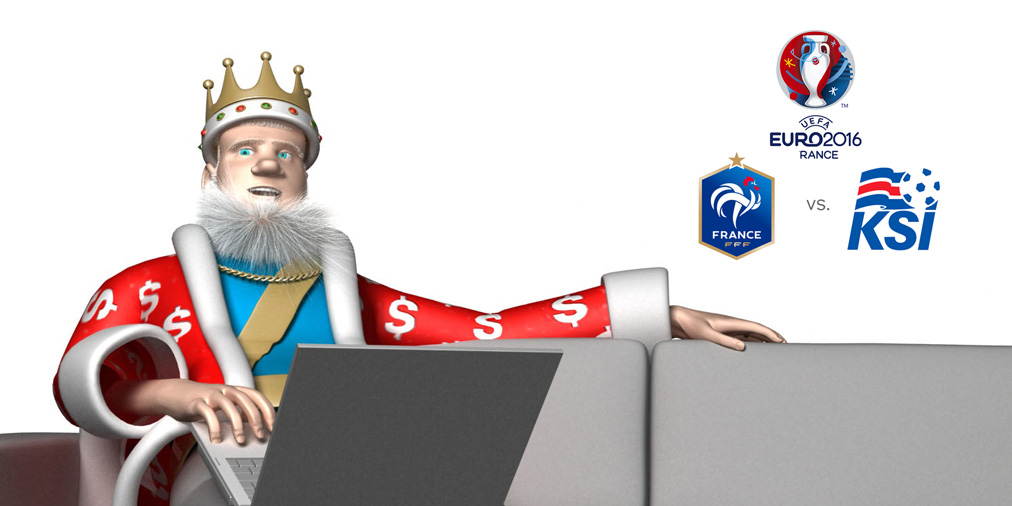 Can Iceland topple another giant, or will France finally end the Icelandic "Cinderella" story?