Over 18% of Outright to Win World Cup Bets Being Placed on France
Published on February 18th, 2018 11:26 am EST
Written By:
Dave Manuel
Click Here To Bet on the World Cup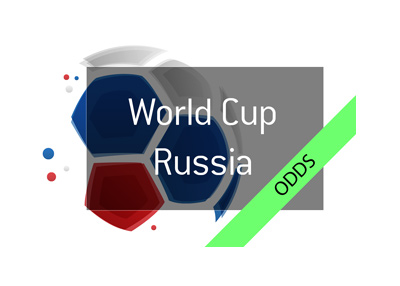 The 2018 World Cup is just a few months away now.
Punters are getting their bets in order with Russia just a few months away. According to odds comparison site Oddschecker.com, a few countries are rising to the top in terms of total $ wagered.
France, which is currently listed at 6/1 to win, is proving to be most popular with punters so far, as they have had a reported 18.18% of wagers placed on them to win the World Cup outright. This comes despite the fact that a couple of countries (depending on the sports book) are seen as having better chances of winning.
Germany, which is currently listed at 5/1 at most sports books, has had a little less than 15% of all outright wagers placed on them, while Brazil (13/2 at many sports books) has had a much lower 10.03% of the total money wagered on them to win.
England, which will always receive plenty of backing from a gambling mad nation, has received over 8.55% of total wagers at 20/1, while Belgium has received just over 7% of the total wagers at 16/1.
Other countries that have proven popular with gamblers so far include Portugal (25/1), Spain (15/2) and Argentina (9/1).
In total, more than 40% of the total money wagered has been bet on teams other than France, Germany, Brazil, England and Belgium.
-
There are massive odds available to those who want to look beyond the favourites and try to find a "dark horse".
Portugal, which is led by the always wonderful Cristiano Ronaldo, is one of the favourite dark horses so far, as they are the defending Euro champions and can lay claim to the world's best player.
Source:
Oddschecker.com