Finland Still Very Long Shots To Win Euro 2020
Published on November 15th, 2019 3:58 pm EST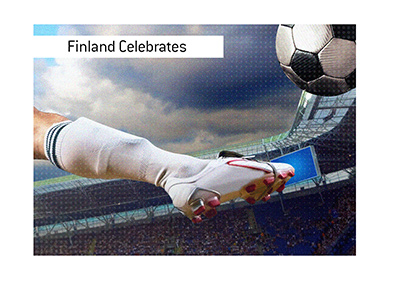 There was great reason for celebration today, as their national soccer team has qualified for their first major international tournament after qualifying for Euro 2020.
After many decades of attempts, Finland qualified for Euro 2020 after defeating Liechtenstein by a score of 3-0. This cemented Finland a second place finish in Group J, which included the likes of Italy, Greece, Armenia, Bosnia and Herzegovina and Liechtenstein.
Let the celebrations in Finland begin.
Many people thought that Finland was a few decades away from qualifying from a major soccer tournament, though they sped up the process and will be taking part in the Euro 2020 tournament, which gets underway next summer.
-
While there is obviously great joy over Finland qualifying for the tournament, they face very long odds to actually win, as you can likely imagine.
Depending on the sportsbook, Finland is anywhere between 200/1 to 500/1 to win Euro 2020, which puts them in the same stratosphere as the likes of Northern Ireland, Albania and Slovenia.
In short - they essentially have no chance to win, though the Finnish fans don't really care.
-
The favourites to win Euro 2020 include France at 7/2, England at 9/2 and Belgium/Spain, which are both listed at 7/1 to win.