Tournament Will Expand From Current 32-Team Field
Published on January 10th, 2017 7:31 pm EST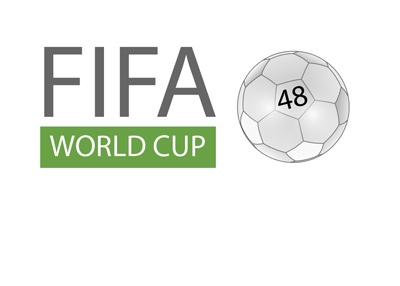 Earlier today, the FIFA Council unanimously approved a proposal to expand the FIFA World Cup soccer tournament to 48 teams starting in 2026.
As of right now, the World Cup includes 32 teams from a total of five federations. Under the new rules, 48 national teams will make the tournament.
The 48 teams will be split into 16 groups of three, with the top two teams from each group advancing to a 32-team knockout stage.
According to FIFA, there will be no reduction in the number of rest days and any team that reaches the finals will be guaranteed to play a total of seven games.
Most importantly, the tournament will not last past the current 32-day duration, which means that clubs will not have to release their players for longer than they currently do.
-
At the end of the day, the main reason behind this move is to increase revenues and profits. After all, the inclusion of 48 teams into the World Cup means that there will be significantly more eyeballs on the event, as people from the 16 countries which normally wouldn't have made the World Cup will now be watching.
Will it dilute the tournament? Not really, as the weaker teams should be eliminated in early group stage play. There will certainly be surprises, however, which will add to the intrigue of the event.
-
The general consensus amongst fans is that this move is a bad one and is only being implemented for one reason - to make FIFA money.
People living in smaller football countries, however, might actually be able to watch their national team compete with the best in the world.