Derby County Continues To Lead The Way With 11 Points Notched In 2007-08
Published on January 10th, 2022 2:21 pm EST
Written By:
Dave Manuel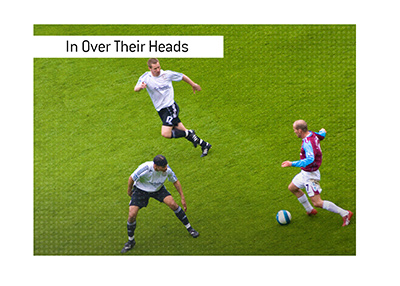 Derby County was in over their heads during their short-lived time in the English Premier League.
Way over their heads.
After winning in the Football League Championship playoffs in 2006-07, Derby County and their legion of enthusiastic supporters advanced to the EPL for the 2007-08 season. This was a true treat for the club and its fans, as Derby County was one of the most widely supported clubs in the Football League Championship.
-
Unfortunately for Derby County, their time in the English Premier League was very short, and they have not returned since.
The club's 2007-08 campaign was disastrous, as they set a number of records for futility, including notching the fewest points ever in an English Premier League season (11), and notching the fewest away points ever in an EPL season (3).
Derby County finished a full
24 points
behind the next closest team, Birmingham City.
Over the course of the club's 38-game EPL campaign, they managed just 20 goals while allowing 89, both of which were the worst totals in the league. Over the course of their season, Derby City had a goal differential of almost -2 per game.
The club posted a record of 1-8-29, with their lone win coming against Newcastle United roughly halfway through the season.
Derby County was held to a clean sheet ten times over the course of the season, and their last five games of the year saw them score zero goals.
-
As mentioned, Derby County has never returned to the English Premier League since their disastrous 2007-08 campaign.
Any team playing in the EPL will be hard-pressed to match the futility of Derby City's 2007-08 campaign.