UEFA Europa League - Semi-Finals Second Leg - 03/05/2018 - Preview and Odds
Published on May 2nd, 2018 - 8:37am EST
Written By:
Ariel Noel
Click Here to Bet on Europa League Games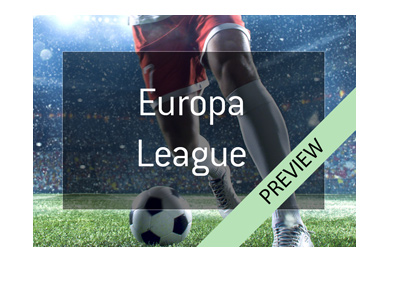 The football season is coming to an end, until the World Cup anyway. One of the last gasps of excitement are the Europa League semi-final second leg games, where there is unfinished business between Atletico and Arsenal, as well as Salzburg and Marseille. The favourites to progress to the final are Atletico and Marseille, but we will find out for sure on Thursday.
Atletico managed a 1-1 draw in London, playing with 10 men for most of the match. Arsenal played well, but will have to play even better if they are to get a result in Madrid, where they have to score at least one goal. Nobody has scored on Atletico at their home ground in the last 11 matches across all competitions - since January of this year. Diego Simeone, who will likely have to watch the upcoming match from the stands due to his conduct at the Emirates, is looking to lead his team into their third Europa League final since 2010. Atletico won the competition in 2009/10 and then again in 2011/12 with the fiery Argentine manager in charge. Let's not forget that Atletico were in the Champions League finals twice since then also.
Red Bull Salzburg had opportunities to make the scoreline easier on themselves in the first leg match, but in the end had to settle for a 2-0 loss. Dimitri Payet was the standout player for Marseille, providing two assists. This is the first semi-final for both Salzburg and Marseille in the new tournament format. Both clubs made it to the final of the old UEFA Cup, but never won it. Marseille, of course were the finalists of the European Cup in 1990/01 and winners of it in 1992/93.
The odds for the upcoming second leg games are:
Source: Bet365
Time Stamp:
May 1st, 2018 - 7:22 am EST
Odds Subject to Change
Atletico: 8/11
Draw: 14/5
Arsenal: 9/2
To qualify:
Atletico: 1/3
Arsenal: 9/4
--
Salzburg: 11/10
Draw: 27/10
Marseille: 13/5
To qualify:
Salzburg: 5/1
Marseille: 1/8
--
To win tournament:
Atletico: 5/6
Marseille: 5/2
Arsenal: 9/2
Salzburg: 16/1
--
The upcoming match will be the 250th European match for Arsenal's legendary manager Arsene Wenger. He is leaving at the end of the season and it would be nice if he could part ways with another trophy in hand. It will be tough. Atletico are a very strong team and according to the odds, big favourites to go through.
Salzburg are no strangers to fighbacks and we only have to look back to the last round of the competition, where they put four goals past Lazio in the second leg match to overturn a two goal deficit and progress to the semis. Marseille, who like to play defensively on the road, are very much the favourites to advance to the finals.
Let's see how it all plays out.
The final match is set to be played on Wednesday, May 16th in Lyon.