2017/18 UEFA Europa League Revenue Distribution
Published on April 18th, 2018
Written By:
Ariel Noel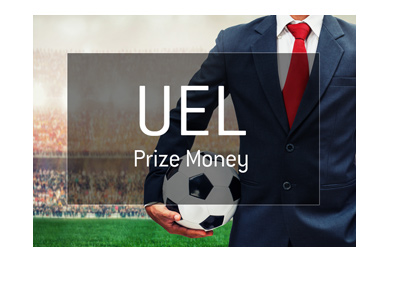 The first legs of the UEFA Europa League semi-finals are taking place next week. While the revenues generated by clubs playing in the Europa League are significantly lower compared to the Champions League, the funds received are valuable and for smaller clubs can make a big difference.
A total of €400m is distributed to the clubs playing in the 2017/18 UEFA Europa League. This is slightly less than a third of the total amount shared among the clubs participating in the Champions League. Now considering that 48 teams compete in the Europa League and 32 in the Champions League, this amounts, on average, to one fifth of the revenues per club.
Each club participating in the Europa League group stage receives a guaranteed amount of €2.6m. €360,000 is awarded for every group stage victory and €120,000 for each draw. Group winners receive €600,000 and runners-up €300,000.
Clubs that make it to the round of 32 collect €500,000 each. In the round of 16 this amount is €750,000. In the quarter-finals a cool €1m awaits and €1.6m in the semi-finals. The tournament winner receives €6.5m and the runners-up €3.5m.
On top of the guaranteed amounts and the performance bonuses, UEFA distributes additional revenue, 40% extra or so, according to the market pool each club is in. A market pool consists of member associations (England, Italy etc.), weighted by the proportional value of the total TV market. So if we were to summarize, a team can make up to €15.7m by playing in the competition and also receive additional funds (up to €5m approximately) from market pool revenues. The maximum a club can earn from playing in the Europa League is around €20m.
Additionally, teams receive great exposure by competing in the UEFA Europa League, which results in new fans, sponsorship bonuses, increased player market values, higher shirt and merchandise sales etc.
--
This season's tournament is approaching it's climax. It has been a very entertaining competition thus far and things promise to get even more exciting. A nice financial award for the winner of the tournament is the direct placement into next season's Champions League, where money gets a lot more serious.
Enjoy the upcoming games everyone! Who do you think will be lifting the trophy?