Chelsea, Arsenal, Liverpool Among EPL Teams With American Owners
Published on February 20th, 2022 2:25 pm EST
Written By:
Dave Manuel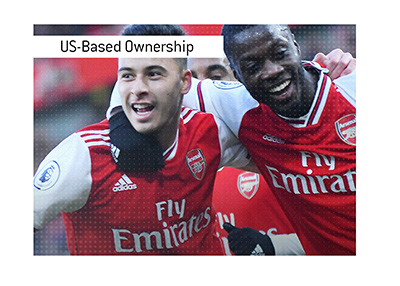 Owning professional sports teams can be a very lucrative undertaking, thanks in large part to growing television contracts and expensive sponsorship deals.
It's not a surprise that the English Premier League has attracted interest from US-based billionaires, many of whom already owned sports franchises in the United States.
US-based owners of English Premier League teams, however, have realized that they can't just sit back and remain in the background. If their teams underperform, fans of the clubs seek them out to put the heat on. Stan Kroenke, for instance, has come to realize this, as Arsenal fans have lambasted him for years of underperformance.
-
So which current EPL teams have US-based owners?
There are some teams that are outright owned by Americans, while others have American investors that own partial stakes in the clubs.
Here is a list of EPL teams with at least some US ownership:
Arsenal
Arsenal is wholly-owned by Stan Kroenke, who also owns other professional sports franchises such as the Los Angeles Rams of the NFL.
Aston Villa
US-based billionaire Wesley Edens is the co-owner of the club, along with Nassef Sawiris of Egypt.
Burnley
Burnley is owned by US-based investment group ALK Capital.
Chelsea
Chelsea is now owned by a consortium that is led by US-based billionaire investor Todd Boehly, who is also part owner of the Los Angeles Dodgers.
Crystal Palace
US-based investors Joshua Harris and David Blitzer both own 18% stakes in the club.
Leeds United
44% of the club is owned by US-based interests, including 49ers Enterprises, Youtube and Zappos
Liverpool
The Fenway Sports Group has complete ownership in Liverpool, and the company's main investors include John W. Henry and Tom Werner.
Manchester United
The Glazer Family has 100% ownership of Manchester United.
West Ham United
US-based investor Albert Smith currently has a 8% stake in West Ham United.
-
As you can see, 45% of all current English Premier League clubs have some form of US-based ownership.