Manchester United Odds To Win EPL Continue To Surge
Published on August 27th, 2017 3:03 pm EST
Written By:
Dave Manuel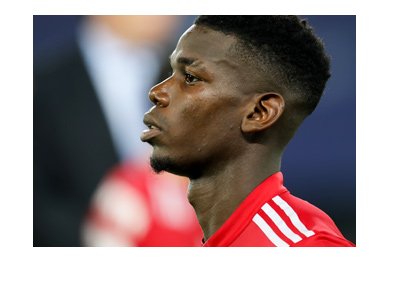 The first three weeks of the English Premier League season are now in the books.
Two of the takeaways so far? Manchester United is really, really good, while Arsenal is on the brink of implosion.
Through the first three games of the season, Man Utd has scored 10 goals while allowing none. Manchester United has a perfect 3-0-0 record so far, which puts them in sole possession of first place. Lukaku, Pogba and others are all pulling their weight, and Manchester United certainly looks to be one of the top teams in the league.
Manchester City, which is still the favourite to win the league title, is sitting two points back with a record of 2-1-0, while league champions Chelsea are 2-0-1 after three games. Chelsea has managed to pull things together after a shock loss to Burnley in the first week of the season.
Arsenal, on the other hand, looks plain terrible. Their club was skunked 4-0 by Liverpool earlier today, which dropped Arsenal to a record of just 1-0-2. Arsenal has dropped games to Stoke City and Liverpool to start their season, while they needed a late surge to defeat Leicester City in their home opener.
This is certainly not the start that Arsenal supporters were hoping for, and there is tremendous pressure on the club to relieve manager Arsene Wagner of his duties.
-
As mentioned, Man City is still the favourite to win the league title, though Man Utd is coming on strong.
Here are the odds for the top 5 teams to win the EPL title:
Man City, 7/5
Man Utd, 2/1
Chelsea, 11/2
Liverpool, 11/1
Tottenham, 14/1
-
Arsenal is still listed at 25/1 to win the English Premier League title, though that seems like wishful thinking at this point. In order to pull that off, Arsenal would presumably need to make a change quickly and hope to build some sudden momentum. With the club already six points out of the lead in the table, this seems unlikely.
-
For many people, the season is playing out just as they suspected it would so far, with Man City and Man Utd proving themselves to be the class of the league.