Team Will Likely Have to Play Nine Games in Single Month to Make Up
Published on May 10th, 2020 4:26 pm EST
Written By:
Dave Manuel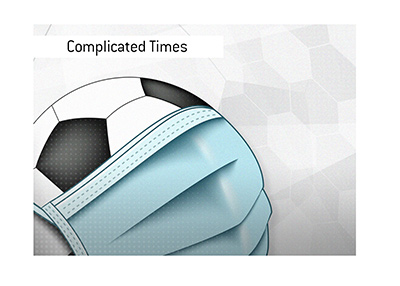 The Bundesliga restart hit a snag earlier today after it was announced that two players from Bundesliga II's Dynamo Dresden had tested positive for the Coronavirus.
As a result, the entire first-team squad, as well as the coaching staff, must be isolated for 14 days.
This means that the squad's two planned games after the restart - Hannover on May 17th and Greuther Fürth on May 24th - will be postponed until a later day.
In addition, the players will not be able to train with each other at all during the 14-day quarantine, which means that the club's May 27th game against Arminia Bielefeld is in peril as well.
-
This is quite a crushing blow for Dynamo Dresden, as the club is desperately looking to avoid relegation in Germany's second division.
As of this moment, Dynamo Dresden is last in the league with 24 points. The 16th place team (there are 18 teams in the league) will play in a relegation playoff, while the 15th place team (VfL Bochum, with 28 points) gets to remain in the league for next season.
This is such a crushing blow for Dynamo Dresden as it puts the club at a severe disadvantage over the rest of the season.
The team will likely be forced to play nine games over the course of just one month in order to complete the season. In addition, they will not be able to train together for the next couple of weeks, which will make things even more difficult for the club.
-
Despite today's developments, Bundesliga I and II are still expected to begin on May 16th.
If you had any bets on Dynamo Dresden's first or second games back, these bets will likely be voided, though you should check with your sportsbook.
In addition, Dynamo Dresden's odds for relegation will likely change as a result of this development as well.