Bayern Munich 1.95 Favourite To Defeat Borussia Dortmund
Published on May 15th, 2016 10:16 pm EST
With league play now out of the way for another season, Cup action will dominate the headlines this coming weekend.
One of those cup matches will see Bayern Munich take on Borussia Dortmund in the DFB Cup. Bayern Munich, which cruised to another Bundesliga title this season but lost in disappointing fashion in the Champions League, will be looking to win yet another DFB Cup. Borussia Dortmund, on the other hand, will be looking to hand a loss to their arch-rivals.
-
Here are the current odds for Saturday's match:
Bayern Munich, 1.95
Draw, 3.60
Borussia Dortmund, 3.75
According to these odds, Bayern Munich is slightly better than a coin flip to win at home. Borussia Dortmund, on the other hand, is being given about a 25% chance of winning the match outright.
The oddsmakers are saying that this should likely be a very close match, as evidenced by the three likeliest scores:
Draw 1-1, 7.50
Bayern Munich Wins 1-0, 8.50
Bayern Munich Wins 2-1, 8.50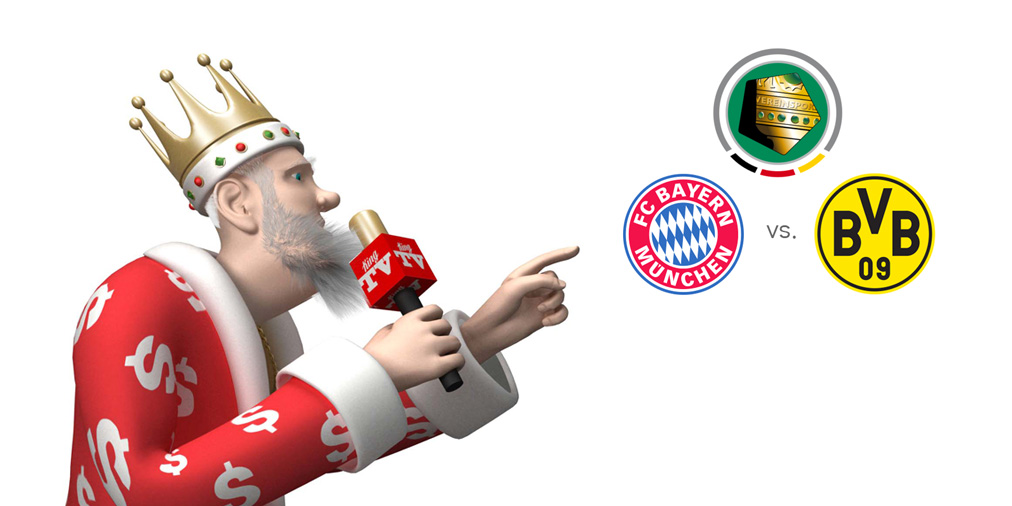 Bayern Munich has 17 DFB Cups to their names, with their most recent title coming in 2013-14. Bayern Munich defeated Borussia Dortmund 2-0 that year.
Borussia Dortmund has 3 DFB Cups in their trophy case, with their most recent win coming in 2011-12, when they topped Bayern Munich 5-2. Borussia Dortmund has lost in the DFB Cup finals in each of the last two years, losing to Bayern Munich in 2013-14 and VfL Wolfsburg last year. Dortmund will surely be pulling out all of the stops to avoid a third straight loss.
With a win on Saturday, Borussia Dortmund would join FC Koln, FC Nuremberg and Eintracht Frankfurt as teams with four DFB Cups. Bayern Munich, on the other hand, stands alone at the top of the list, as the next closet team, Werder Bremen, has six DFB Cup titles to their name.