David Beckham Reportedly Signed to Be the Cover Star on FIFA 21 Video Game
Published on November 24th, 2020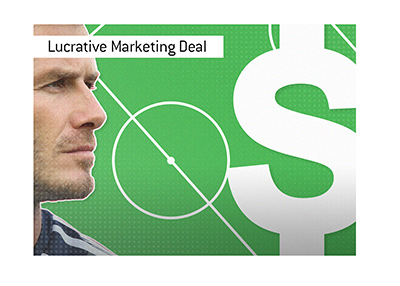 With the launch of the new Xbox and Playstation generation of consoles, the long-running sports series FIFA have also released some news. David Beckham will be their new cover star for these next-gen versions of FIFA 21, reportedly signing a ridiculously large contract with EA Sports.
According to The Mirror, a £40 million agreement was signed over 3 years after a £30 million contract was initially rejected. This places Beckham's weekly wages (the way most footballers wages are tracked in England) at a staggering £256,000 per week. Such money is more than he made on a weekly basis than when he was putting in the work at Manchester United.
All of this money comes from EA using his likeness and marketing him as their cover star. It's quite possibly the easiest money he has or will ever make, as he doesn't actually have to do anything except show public support for FIFA 21. Beckham had previously been an ambassador for FIFA's rival game series Pro Evolution Soccer, but that contract had run its course.
Undoubtedly, his Icon cards will be some of the most sought after in FIFA 21's Ultimate Team. Manchester United fans looking to relive the glory days can also link him up with other icons like Ryan Giggs, Roy Keane and Paul Scholes. FIFA 21 will release on the Playstation 5, Xbox Series X and Xbox Series S on December 4th.