Ronaldo Reportedly Close To Transferring To Manchester City
Published on August 26th, 2021 2:34 pm EST
Written By:
Dave Manuel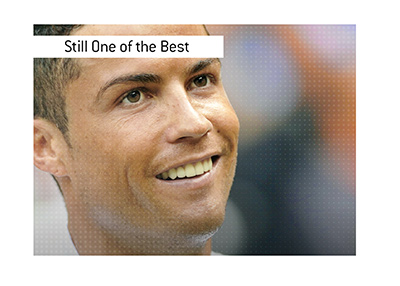 A seismic shift in the football world may be close to occurring, as reports have Cristiano Ronaldo close to being transferred to Manchester City from Juventus.
The deal has not been closed as of yet, though there are increasing signs that it will get done. Juventus and Manchester City reportedly have to agree on a transfer fee, though Man City has warmed to the idea of acquiring Ronaldo after they gave up their pursuit of Harry Kane.
While Ronaldo is getting up in years, there is no doubt that he remains one of the best players in the world and will significantly increase Man City's chances of winning both the EPL and Champions League titles.
-
Let's take a look at how Ronaldo's potential signing has impacted the odds of Man City winning the EPL and Champions League.
To start: the English Premier League.
The fact of the matter is that Man City was considered the favourite to win the league by a considerable margin before the news of Ronaldo's signing leaked, so not much has changed.
At most sportsbooks, Man City is 6/5 to win the English Premier League as of this moment, which is a slight improvement from the 13/10 odds that they had at most books earlier in the week.
-
In terms of Champions League, Man City was roughly 5.00 to win prior to the Ronaldo news leaking.
PSG remains the favourite to win, as they recently added the services of Lionel Messi.
So, Man City has slightly better odds of winning Champions League, though PSG remains the favourites.
-
In short - Man City was already a very good team that was one of the favourites to win both leagues.
The Ronaldo addition, if it happens, will slightly bolster their odds of winning either or both titles, at least in the eyes of the bookmakers.