15 Teams Are Currently In, With 17 Left To Be Named
Published on February 3rd, 2022 1:10 am EST
Written By:
Dave Manuel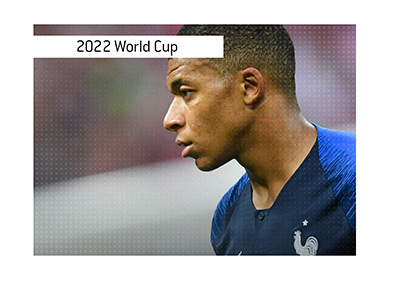 Update: February 2nd, 2022
We are just about 9 1/2 months out from the start of the 2022 World Cup, which will take place in Qatar this year.
A total of 32 teams will end up making the tournament.
Qatar is the host country, so they automatically qualified to play in the tournament.
14 other teams have qualified so far - they are:
Germany
Denmark
Brazil
France
Belgium
Croatia
Spain
Serbia
England
Switzerland
Netherlands
Argentina
Iran
South Korea
Here is how each nation has qualified so far:
1. Qatar - host nation
2. Germany - UEFA Group J winners
3. Denmark - UEFA Group F winners
4. Brazil - One of top two CONMEBOL teams
5. France - UEFA Group D winners
6. Belgium - UEFA Group E winners
7. Croatia - UEFA Group H winners
8. Spain - UEFA Group B winners
9. Serbia - UEFA Group A winners
10. England - UEFA Group I winners
11. Switzerland - UEFA Group C winners
12. Netherlands - UEFA Group G winners
13. Argentina - One of top two CONMEBOL teams
14. Iran - One of AFC Third Round Group A top two teams
15. South Korea - One of AFC Third Round Group A top two teams
-
Here are how many countries will qualify from each confederation:
1. AFC (Asia) - 4 or 5
2. CAF (Africa) - 5
3. CONCACAF (North America/Central America/Caribbean) - 3 or 4
4. CONMEBOL (South America) - 4 or 5
5. OFC (Oceania) - 0 or 1
6. UEFA (Europe) - 13