Conor McGregor Currently 8/13 To Win
Published on October 9th, 2017 6:10 pm EST
Written By:
Dave Manuel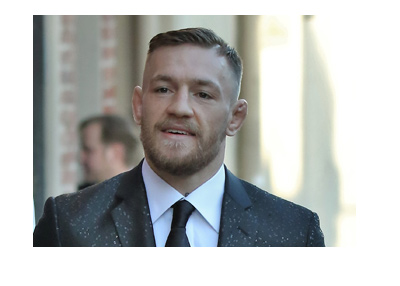 In the main event of UFC 216: Ferguson vs Lee, Tony Ferguson defeated Kevin Lee to become the interim Lightweight champion.
With that victory, Ferguson presumably moves to the front of the line to challenge Conor McGregor for the Lightweight title. The winner of the bout would unify the two titles.
UFC President Dana White wants Ferguson vs McGregor next, though there is always the possibility that McGregor wants to hold out for a Diaz trilogy fight instead. McGregor vs Diaz III would make zero sense, however, though McGregor has almost all of the leverage and could certainly demand that fight if he wanted.
McGregor has started to talk about defending his title and legitimizing it in recent weeks, however, which leads many to believe that he'll OK a title defence against Tony Ferguson, possibly before the end of the year.
-
The odds between McGregor and Ferguson are quite narrow as of this moment, though you can safely assume that the money will come pouring in on Conor McGregor, if and when the bout is made official.
Here are the betting odds as of this moment:
Conor McGregor, 8/13
Tony Ferguson, 6/5
As you can see, these odds are essentially a flip, which means that the bookmakers don't really know who will win.
There are a number of X factors to consider in this fight, including:
1) How will Tony Ferguson cope with the spotlight? Conor McGregor's opponents have had a tendency to freeze during their fights (see Alvarez, Aldo for examples).
2) Will McGregor's striking be even better following his training for the Floyd Mayweather fight?
3) Tony Ferguson usually gets clipped often in his fights - will he be able to deal with McGregor's power?
4) How will McGregor cope with Ferguson's unusual "broken rhythm" style?
-
If this fight does get made, don't be surprised if McGregor is a much bigger favourite by the time that the fight comes around, as his fans love wagering on him.