Chelsea vs Tottenham Betting Odds and Preview
Published on November 24th, 2018 7:08 pm EST
Written By:
Dave Manuel
Click Here To Bet on Tottenham v Chelsea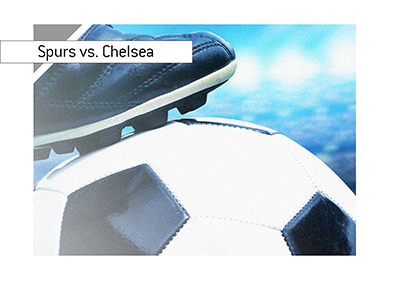 Chelsea and Tottenham will lock horns on Saturday in an English Premier League battle that will have a tremendous amount of impact on the top of the table.
The two teams have been on a collision course for a while, and Wembley Stadium will be the site of their Saturday clash.
Both teams have played well so far this season, with Chelsea compiling a total of 28 points (8-4-0) and Tottenham notching a total of 27 (9-0-3). Chelsea and Tottenham currently sit 4 and 5 points back of Man City respectively, and both teams have their eye on a potential league title. In addition, there are crucial Champions League spots on the line, and a win for either team would help to cement their chances of acquiring a coveted Champions League spot for next season.
Tottenham has been lukewarm at home so far this season, notching just 6 points over 4 games played. Chelsea, on the other hand, has been one of the top away clubs in the Premiership this season, notching 13 points over 5 away games. Bizarrely, Tottenham has been almost perfect on the road so far this season, compiling 21 points over 8 games, despite their struggles at home.
Tottenham has been playing extremely well as of late, notching 5 wins in their last 6 games, with their sole loss coming to Manchester City. Chelsea, on the other hand, is unbeaten over the same time period, with 3 victories and 3 draws.
Tottenham's offence has been terrible at home so far this season, as they have managed to score just 5 goals, while Chelsea has notched 12 away goals.
Chelsea's defence has been very stingy on the road, as they have allowed just a single goal on the road so far this season.
-
Let's take a look at the odds for this match, courtesy of Bet365:
Source: Bet365
Time Stamp:
November 23rd, 2018 6:58 pm EST
Odds Subject to Change
Chelsea, 8/5
Tottenham, 9/5
Draw, 5/2
As you can see, Chelsea is the favourite by the slightest of margins, though things could really go either way.
This should be an absolutely phenomenal game.