Chelsea Slight Favourites To Win FA Cup Match Against Manchester United on Monday
Published on March 11th, 2017 2:56 pm EST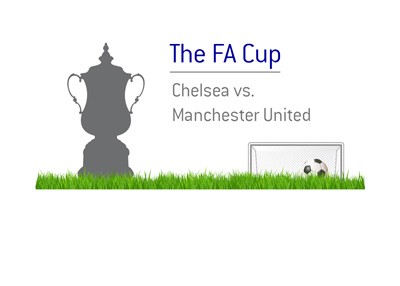 Fans of both Chelsea and Manchester United have had something to cheer about this season.
Chelsea is currently 10 points ahead of both Tottenham Hotspur and Manchester City and appears to be steaming towards another English Premier League title, marking a dramatic turnaround from last season. Manchester United, on the other hand, has made tremendous strides since their lacklustre start and has a very good chance of securing a Champions League position for next year.
This Monday, Chelsea will play host to Manchester United in the quarter-finals of the FA Cup. Manchester City and Arsenal are already through, while Tottenham Hotspur still has to square off against Millwall, while Chelsea and Manchester United will tangle on Monday.
Chelsea is the favourite to win on Monday - here are the current betting odds:
Chelsea, 10/11
Draw, 13/5
Manchester United, 7/2
Here are the odds to qualify:
Chelsea, 2/5
Manchester United, 7/4
Oddsmakers are expecting this to be a closely contested match, as evidenced by the three likeliest scores of the match:
Chelsea 1-0, 5/1
Draw 1-1, 11/2
Draw 0-0, 7/1
-
After getting off to a poor start this season, Manchester United has gelled under the strong play of Zlatan Ibrahimovic. The team, which already won the EFL Cup earlier this year, could potentially walk away from this year with an EFL Cup, a FA Cup, the Europa League title and the resulting Champions League position. This is a far cry from earlier in the season, when Man Utd was in real danger of turning in another lost season.
Chelsea, on the other hand, has been steaming forward all year in the English Premier League. Those who have been waiting for Chelsea to stumble have been left disappointed, as Chelsea continues to give itself a wide cushion. Unless something crazy happens, Chelsea should walk away with another EPL title.
Whenever wagering on FA Cup games, always be mindful of the line-ups heading into the game, as top players can often be rested, especially at this time of year.