Luis Enrique Favourite to Take Chelsea Job
Published on April 3rd, 2018 - 5:23pm EST
Written By:
Ariel Noel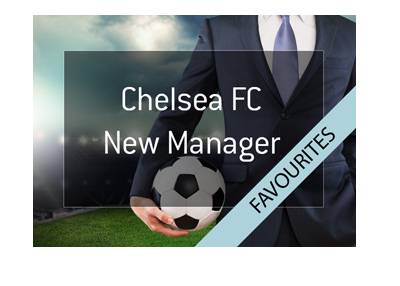 It is no secret that Chelsea FC are due for a change in management. Antonio Conte started his tenure with a bang, winning the English Premier League in his first season, but in 2017/18 things started to unravel and the club will have to settle for a spot in the UEFA Europa League next season.
Over the course of the current season Conte has regularly criticized the Chelsea board, claiming he did not get adequate replacements for the core group of players that departed the club. The recent string of results, or the lack thereof, point in one direction only - the club is looking to hire a new manager.
There are three coaches, according to the current betting odds, that are most likely to take charge of Chelsea FC at the end of the season: Luis Enrique, Massimiliano Allegri and Thomas Tuchel.
The ex Barcelona manager Luis Enrique is the favourite for the job. Currently on sabbatical, he has expressed a wish to coach in the English Premier League. Enrique played as a midfielder for Real Madrid, Barcelona and the Spanish national side and at age of 47 is still a very fit athlete, competing regularly in ironman races. During his time on the Barcelona bench (2014-2017) he won the treble in his first year and the double in his second. Paris Saint-Germain are also interested in hiring Enrique, but it is believed that it will be Chelsea in the end who win his signature.
Next on the list is the current Juventus manager, Massimiliano Allegri. Allegri was also a midfielder in his playing days and has worn colours of many clubs. As a manager he helped AC Milan win their first title since 2003-04 and more recently he won three consecutive domestic doubles with Juventus.
Thomas Tuchel, also a former player (although never on the highest level), managed Mainz 05 and Borussia Dortmund. He is a master tactician, 44 years old, with a similar footballing philosophy as Jurgen Klopp, who he replaced at Dortmund. Considering his aggressive
gegenpress
style, he is potentially a better fit at PSG instead of Chelsea, but this is just speculation at this point.
As the football club season is nearing the end, it will be interesting to see who Chelsea, notorious for having little patience and a fast turnover of high profile coaches, agree to hire this time around.
Who do you think the new face at Stamford Bridge will be?