Liverpool Continues To Be Popular Option To Overthrow Real Madrid
Published on May 19th, 2018 11:01 am EST
Written By:
Dave Manuel
Click Here To Bet on Champions League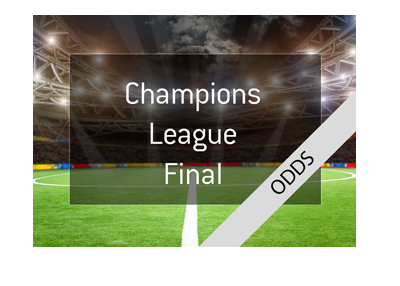 Cristiano Ronaldo and Real Madrid in the Champions League final? It's about as automatic as it comes.
After all, Real Madrid has won the title a total of 12 times, which is 5 more than the next closest team, AC Milan. This includes a run of three titles in 4 years, including two straight in 2016 and 2017.
Real Madrid will be looking to become the first time to win three Champions League titles in a row since Bayern Munich did it in 1974, 1975 and 1976.
The team standing in front of them will be Liverpool, which is arguably one of the hottest football teams in the world right now.
This fact is not being lost on sports gamblers across the globe, as a report 53% of all wagers are coming in on Liverpool to win.
This number should stand out to you, given the fact that Liverpool is 21/10 to win at most sports betting outfits.
Source: Bet365
Time Stamp:
May 19th, 2018 - 11:14 pm EST
Odds Subject to Change
This means that, if the betting numbers continue like this, the online gambling firms could be on the hook for a very big payout if Liverpool manages to win the Champions League title in regular time.
Real Madrid, on the other hand, is reportedly just garnering 36% of all wagers to win the contest straight up. Despite their dominance over the past four years, many gamblers feel as though this might be Liverpool's year, given the side's destruction of teams such as Manchester City.
-
A trend to watch out for - as the game starts to draw closer, don't be surprised if Real Madrid sees a surge of money in the lead-up to the game. If a gambler is undecided, this will tend to side with the "favourite", which, in this case, is Real Madrid.
Many backers in the United Kingdom have already placed their wagers on Liverpool. Will they prove to be right, or will Ronaldo win yet another Champions League title?