Title Race in Italian Serie A Heats Up After Momentous Napoli Victory
Published on April 23rd, 2018 - 9:13am EST
Written By:
Ariel Noel
Click Here to Bet on Serie A Games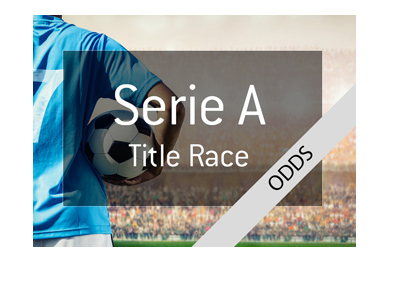 And so it happened! Napoli went to Turin and grabbed a victory against first place Juventus. In the 90th minute of the match no less. With four rounds of games left in the season, the title race is now close. Very close. Juventus are one point ahead, but have two tough away games vs. Inter and Roma coming up.
Not since the days of Diego Maradona have Napoli fans felt like this. Over 10,000 welcomed their players on the streets of Naples at 4am following the win.
Juventus have won the last six Serie A titles. They are still in control of the season, but the excitement over the remaining games is high. Can they defend the title is the question on everyone's mind.
Here are some interesting odds ahead of the next round of Serie A:
Saturday, April 28th, 2018
Inter: 2/1
Draw: 9/4
Juventus: 11/8
Sunday, April 29th, 2018
Fiorentina: 5/1
Draw: 3/1
Napoli: 8/15
To win outright:
Juventus: 4/5
Napoli: 1/1
--
The odds to win 2017/18 Serie A have narrowed considerably after the weekend. Juventus have a slight edge, according to the odds, to end the season on top. Juve are the favourites to win away at Inter, but not by much. Napoli, on the other hand, with momentum on their side, and an amazingly long undefeated Serie A away streak, are expected to beat Fiorentina.
After an unfortunate injury time collapse in the Champions League vs. Real Madrid, and now a last minute home loss vs. Napoli, it will take serious strength for Juventus to keep their composure and see out the season victorious. This was only the seventh home loss in as many Serie A seasons for Juventus.
A very interesting weekend of games is coming up in Italy. Let's see how it plays out. Inter are fighting for a Champions League spot and will be a very tough opponent for Juve.
Enjoy the games everyone!