Bayern Munich Massive Road Favourites on Wednesday
Published on February 9th, 2016 10:42 pm EST
The quarter-finals of the DFB Cup will continue on Wednesday as Bochum plays host to Bayern Munich in what is a true David vs Goliath match-up.
Bayern Munich certainly needs no introduction, as the reigning Bundesliga champions will continue their move towards another DFB Cup. Bayern Munich is one of the most talented clubs in the world and is absolutely laying waste to Bundesliga so far this season. The team has an embarrassment of riches, led by the likes of Robert Lewandowski, Thomas Muller and Arjen Robben.
VfL Bochum, on the other hand, is in the Bundesliga second league and will be looking to score one of the biggest victories in the history of their franchise on Wednesday against Bayern Munich. Bochum is currently sitting in 5th place in the second Bundesliga league with a record of 8-7-5. The club will likely need some divine intervention if they wish to topple Bayern Munich on Wednesday.
-
Here are the odds for Wednesday's game:
Bochum, 17.00
Draw, 7.50
Bayern Munich, 1.14
According to these odds, Bayern Munich has a 87.72% chance of winning on Wednesday, while Bochum's odds are currently listed at 5.88%. Even with these lopsided odds, they are probably generous in Bochum's favour.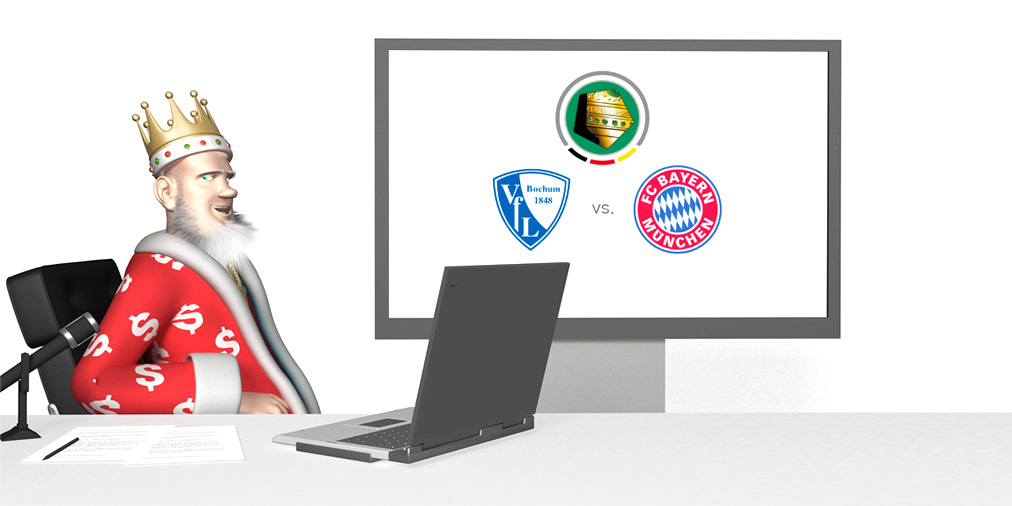 The bookmakers believe that Bayern Munich will destroy Bochum on Wednesday, as the likeliest outcome of Wednesday's match is a 3-0 victory for Bayern Munich, which is currently trading at 7.00 on bookmaker William Hill.
Bochum's likeliest path to victory, according to the bookmakers, is to hold Bayern Munich scoreless and win 1-0. This outcome is currently trading for 34.00 on William Hill.
In short - don't bet the farm on Bochum on Wednesday.