Newcastle Was Relegated in 2008/09
Published on April 30th, 2022 12:23 pm EST
Written By:
Dave Manuel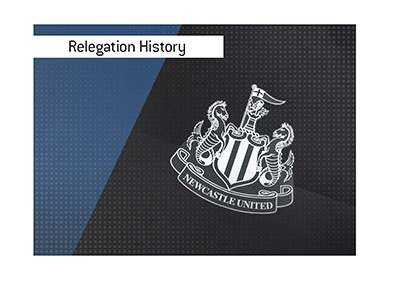 There are six English Premier League teams that have never been relegated in the history of the league - they are:
Manchester United
Arsenal
Tottenham
Liverpool
Everton
Chelsea
Everton is in very real danger of being relegated this season, as they currently sit in 18th place, five points back of Leeds United.
If Everton ends up being relegated, they would undoubtedly be the largest EPL club to ever be sent down.
-
Which is the biggest English Premier League team to be relegated up until this point?
That distinction would almost certainly belong to
Newcastle
, who was relegated to the Championship after an awful 2008/09 campaign.
Newcastle desperately tried to avoid relegation, as they fell just 1 point short of Hull City and 2 points short of Sunderland.
The team had a number of big names, including the likes of Michael Owen and Obafemi Martins, just to name a few.
The club was doomed by in-fighting, mid-season changes and underperformance by its biggest stars.
-
The club was forced to make changes after they went down to the Championship, as they simply couldn't afford to pay their stars.
The club regrouped and ended up absolutely dominating the Championship the next season, winning the title by 11 points.
-
Everton FC has the sixth highest payroll in the English Premier League, and you can guarantee that if they get sent down, they will pare back their payroll as well.