Ferencvarosi TC Listed at 1001.00 To Win
Published on October 2nd, 2020 11:16 am EST
Written By:
Dave Manuel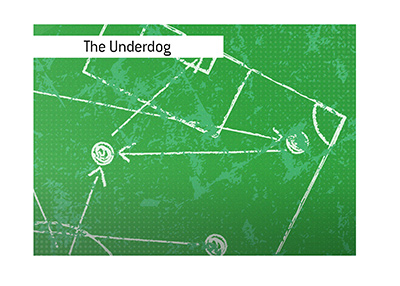 Earlier this week, the Group Stage groupings for the 2020/21 Champions League tournament were announced.
There was a great deal of excitement as people wanted to see which teams would be grouped with the likes of Bayern Munich, Man City and Liverpool - the titans of football.
For every club that has an excitement chance of winning (according to the oddsmakers), there is another club that is seen as having practically no chance of winning. The sacrificial lambs of the tournament.
-
There are some big underdogs to win Champions League as we begin Group Stage play.
Istanbul Basaksehir, Lokomotiv Moscow, Midtjylland, Rennes and Olympiakos are all listed at 501.00 to win the tournament.
The title of biggest underdog, however, is reserved for Ferencvarosi TC, who are currently listed at 1001.00 to win it all.
-
Ferencvarosi Torna Club is the most popular team in Hungary, and they earned a spot in Champions League after finishing in first place in NB1 and winning a playoff game.
Ferencvarosi TC is in the "Group of Death", as they have been grouped with Barcelona, Juventus and Dynamo Kyiv.
So, in order to advance to the next round, Ferencvarosi TC will need to play well against the likes of Ronaldo and Messi.
And, if they are lucky enough to make it out of the "Group of Death", Ferencvarosi TC will need to contend with the likes of Bayern Munich, PSG, Manchester City and Liverpool.
-
Let's hope that just getting there is enough for Ferenvarosi's loyal fans.