FIFA President Gianni Infantino Claims "Majority" of FIFA Members Back Move
Published on December 21st, 2021 10:08 am EST
Written By:
Dave Manuel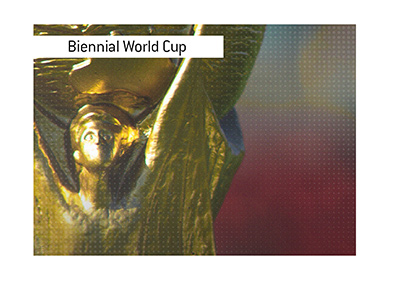 A World Cup every two years?
It might happen.
According to FIFA President Gianni Infantino, a "majority" of FIFA members would back the move to a biennial World Cup if a vote were held today.
The idea makes great sense for FIFA, as feasibility studies have claimed that the organization would bring in an additional $4.4 billion in revenues every four-year cycle.
The problem?
A number of clubs, leagues and UEFA are steadfastly against the move.
It's easy to see why, as a biennial World Cup would cause a number of issues - namely, it would interfere with the UEFA European Championship.
It's a zero sum game, as revenues would be shifting from clubs and UEFA to FIFA, and it's easy to see why a number of teams and leagues would be opposed to the move.
Last month, a report commissioned by the World Leagues Forum said that a move to a biennial World Cup could cost the big football leagues and UEFA roughly €8 billion per season.
UEFA itself commissioned a report that claimed that the European national federations would see their revenues drop by up to €3 billion over a four-year cycle.
FIFA has said that the extra revenues would go towards closing the gap between developing and developed football nations.
-
It's clear that the big clubs and UEFA will fight this proposal, with UEFA saying that they would consider a boycott of any additional tournament.
There have been compromise solutions proposed, including the revival of the Confederations Cup.
-
There are many logistical issues that would need to be figured out as well, including - how would qualifying work in a shortened window of time?
With all this being said, the discussion may be a moot point, as if the European clubs and leagues don't get onboard, it's hard to see the proposal gaining any serious traction.