Gegard Mousasi Clear Favourite To Defeat Rory MacDonald
Published on September 29th, 2018 3:06 pm EST
Written By:
Dave Manuel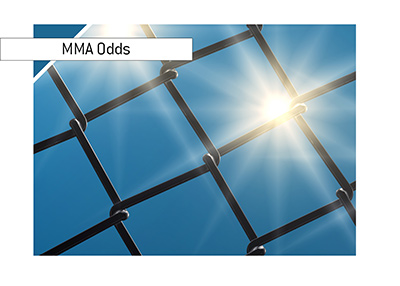 Gegard Mousasi vs Rory MacDonald is perhaps the best fight that has ever taken place outside of the UFC.
Both men used to fight in the UFC, and both men were consistent title challengers in their respective divisions. In fact, Macdonald came very close to winning the title against Robbie Lawler, as he was ahead on the judge's scorecards heading into Round 5, where Lawler eventually stopped him. Macdonald felt as though his value to the UFC was higher than what they were offering him, and he eventually took his skills to Bellator in what was a major coup for the smaller organization.
Gegard Mousasi was the same type of situation - he was unhappy with the money offers that the UFC was making him, constantly pointing out lesser fighters who were making more than he was. In the end, Bellator made a superior offer and Mousasi elected to move over to Bellator.
When Mousasi joined Macdonald in Bellator, many people salivated over the idea of a super fight between the two men. Saturday night, fight fans will finally get to see a dream match-up between Mousasi and Macdonald for the Bellator Middleweight title.
It should be noted that Macdonald will be moving up in weight for this fight, which should give Mousasi a fairly big advantage. This is being shown in the odds, where Mousasi is currently a very big favourite to win. Look for Mousasi to constantly jab Macdonald in the fight to eventually wear down his opponent. Mousasi is great everywhere, and it seems hard to imagine that Macdonald will be able to deal with Mousasi's size and power.
Bellator 206 is absolutely stacked, as it also includes a fourth fight between Quinton "Rampage" Jackson and Wanderlei Silva, as well as other compelling bouts.
Here are the current betting odds as of this moment:
Gegard Mousasi, -275
Rory Macdonald, +243
Quinton Jackson, -265
Wanderlei Silva, +235
Andrey Koreshkov, -152
Douglas Lima, +137
Aaron Pico, -380
Leandro Higo, +325
Dakota Zimmerman, +850
Keri Melendez, -1200
Gaston Bolanos, -920
Ysidro Gutierrez, +660
-
This is your typical "big" Bellator card, with a compelling main and co-main event, as well as fights involving fighters that the promotion wants to showcase (Aaron Pico, Keri Melendez, etc).
This should be a great night of fights and it's almost criminal that the promotion is offering this for free on DAZN.