Eyes of the World Will Be On Bundesliga This Weekend
Published on May 15th, 2020 6:40 pm EST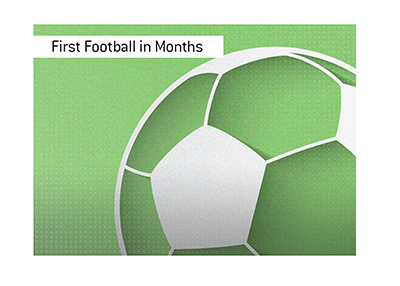 Bundesliga will become the first major football league to return to action this weekend following the Coronavirus outbreak.
The eyes of the world will truly be on Bundesliga, as the world tunes in to watch their first football in months, plus they'll want to see how football looks when it is played in an empty stadium.
Bayern Munich, which currently leads Bundesliga, will be taking on Union Berlin on Sunday, May 17th. Given Bayern Munich's standing in the football world, many, many eyeballs will be tuning on to watch this clash.
Here are the current betting odds for Union Berlin vs Bayern Munich, courtesy of Bet365:
Source: Bet365
Time Stamp:
May 15th, 2020 6:31 pm EST
Odds Subject to Change
Union Berlin, 13.00
Draw, 7.00
Bayern Munich, 1.20
-
As mentioned, Bayern Munich currently sits at the top of Bundesliga with a record of 17-4-4, which is good for 55 points.
Union Berlin, on the other hand, is sitting in 11th place with 30 points.
Both teams have plenty to play for in this match. Bayern Munich is looking to stay ahead of Borussia Dortmund, which is directly on their heels, while Union Berlin is looking to make a push into the top half of the table.
-
This should be an unbelievable experience with no fans in the crowd. How will it look? We'll find out this Sunday.