Continuing Issues With Ronaldo, Neymar Aren't Stopping People From Backing Both Clubs
Published on July 20th, 2017 4:03 pm EST
Written By:
Dave Manuel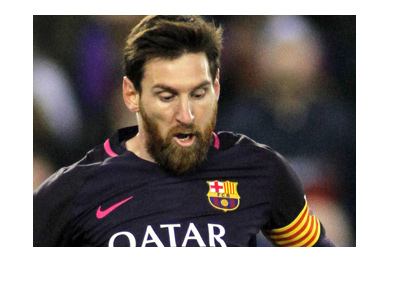 It has certainly been an interesting offseason in La Liga Primera this summer.
After Real Madrid took down another league title, there were rumours that Cristiano Ronaldo wanted to depart the club in favour of Manchester United. According to multiple media reports, Ronaldo was not happy with the Spanish gov't due to his ongoing tax issues, plus he took offence to what he deemed to be ungrateful home crowds. Real Madrid representatives were adamant that Ronaldo would not be leaving, though there were continuing rumors that he could be leaving for the English Premier League.
Barcelona is also having issues in the form of Neymar, Jr., who reportedly wants to depart Barcelona for Paris Saint-Germain.
As always, it can be very hard distinguishing between unsubstantiated rumor and truth, though there certainly seems to be quite a bit of smoke in regards to this matter. Who is talking to the press about Neymar's unhappiness? You would have to think that it is his management team as they try to move Neymar into a different situation.
Barcelona, just like Real Madrid did with Ronaldo, has come out and said that they have no plans of sending Neymar to PSG.
Having said that, Neymar moving to PSG seems to have a much higher likelihood of occurring than Ronaldo going to Manchester United.
-
As mentioned, punters are still backing Barcelona and Real Madrid to take down another La Liga title, despite their off-field issues this offseason.
Only three teams - Barcelona, Real Madrid and Atletico Madrid - are seen as having any chance of winning the title this season.
Here are the current odds for the three clubs:
Barcelona, 10/11
Real Madrid, 10/11
Atletico Madrid, 33/1
Teams such as Sevilla, Athletic Bilbao and Real Sociedad are far off the pace at 150/1 or worse.
-
Which team will be able to overcome their superstar player issues, or will Atletico Madrid manage to sneak in to the top spot?