Barcelona Has Long Uphill Climb in Second Leg of Match
Published on March 5th, 2017 3:53 pm EST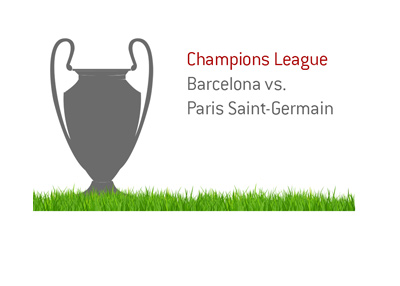 Barcelona, with its embarrassment of riches, is in real danger of being bounced in the Round of 16 of this year's Champions League tournament.
The club, which boasts the likes of Lionel Messi, Luis Suarez and Neymar, Jr., lost the first leg of their Round of 16 match 4-0. Not only did the club lose for four goals, but they also managed zero away goals, which will make things incredibly difficult for them in their return match.
PSG, while not as strong as they have been in years past, will be playing a defensive game in order to prevent Barcelona from scoring. All PSG has to do is stop Barcelona from filling their net, which means that they will likely have just one man up and the rest back. While the vast majority of the game will be spent in PSG's end, Barcelona will need to score at least 4 goals while allowing none. With Barcelona pressing all game as well, PSG will surely get some golden chances on the counterattack.
This game will be filled with an air of desperation. With Barcelona trailing Real Madrid in La Liga as of this moment, there is a very real chance that they will miss out on both the Champions League and La Liga titles. In fact, there is a very good chance that they won't come even close to winning either.
-
Barcelona is the favourite to win the second leg against PSG, though that is largely irrelevant. The question is - how badly can they beat PSG?
Here are the betting odds:
Barcelona, 4/9
Draw, 22/5
PSG, 32/5
More importantly, here are the odds to qualify for the next round:
PSG, 1/20
Barcelona, 10/1
A 5-0 victory for Barcelona, which would send them into the next round, is trading for 33/1.
The likeliest outcomes of the game? 2-1, 2-0 and 3-1 victories for Barcelona, none of which would be enough to send them into the second round. PSG truly has their knife at Barcelona's throats, and it will take a miracle for Lionel Messi and company to advance.
-
Barcelona will likely remain a popular option with bettors who are hoping for some sort of a miracle this week. Such an event would take a massive collapse on PSG's part - in the very least, this should be an interesting contest.