Barcelona Once Again The Favourites To Win Champions League
Published on March 10th, 2017 12:19 am EST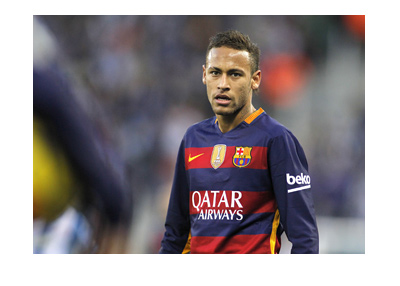 Earlier this week, Barcelona was 50/1 to win this year's Champions League.
The reason for the long odds was simple - Barcelona was down 4-0 to PSG heading into the second leg of their Round of 16 game. Not only was Barcelona tasked with the challenge of overcoming a 4 goal deficit, but they were also entering the second leg with zero road goals.
Barcelona pulled off the greatest comeback in the history of the Champions League knockout rounds when they defeated PSG 6-1 to advance to the quarter-finals. After mounting an impressive comeback to go up 3-0 early in the second half, Barcelona surrendered a seemingly crippling goal. Thanks to that goal, Barcelona would have to win 6-1 in order to go through - a 5-1 victory wouldn't have been enough, thanks their lack of a road goal.
With 5 minutes left in the game, Barcelona was still up 3-1. The crowd was quiet, seemingly at peace with Barcelona's fate of going out in the Round of 16.
Then, a miracle took place, as Barcelona scored 3 times in less than 10 minutes in order to defeat PSG. The crowd at Camp Nou was hysterical as PSG was left to contemplate exactly what had just transpired.
With that, Barcelona went from being a 50-1 underdog to win Champions League to the favourite to win once again. Sure, the competition is going to be very stiff (Bayern Munich, Borussia Dortmund and Real Madrid have all gone through as well so far), though Barcelona will likely be riding a tremendous wave of momentum when they square off against their quarter-final opponent.
-
Here are the current odds to win Champions League:
Barcelona, 11/4
Bayern Munich, 16/5
Real Madrid, 5/1
Juventus, 9/1
Borussia Dortmund, 11/1
Atletico Madrid, 11/1
Man City, 12/1
Sevilla, 28/1
Monaco, 66/1
Leicester, 80/1
Porto, 500/1
Bayer Leverkusen, 500/1
-
What type of craziness is going to come in the following rounds? Soccer fans around the world can't wait to see.