Arsenal WILL beat dismal Sunderland into submission
Published on May 16th, 2017 11:42 am EST
Written By:
Cian Murray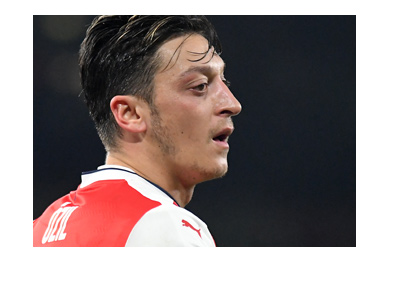 They say that there is no trophy for forth, but Arsenal fans will still tell you that it's a position worth fighting for. The Gunners would have hoped for more at the beginning of the season, but at this point, qualifying for next season's Champions League is the height of their ambitions.
As for their opposition, Sunderland, they could only wish to have such lofty ambitions. The Black Cats have been consigned to relegation and will already be thinking about their future in The Championship. Many of the fans would love to have a new coach before that future arrives, but it looks like they are stuck with perennial loser, David Moyes.
At the moment the Scottish manager looks about as inspiring as the color beige. If you think he can motivate his side to cause a massive upset, you can back Sunderland to defeat Arsenal at a price of 22/1. Alternatively, you can light your money on fire or flush it down the toilet.
Arsenal are a better side, who have more to fight for and they quite simply won't lose this game. They are 1/9 to win and that even looks like a generous price. If you think the draw is a likely scenario, we suggest that you check your temperature before placing a bet at the price of 9/1.
Understandably Alexis Sanchez is the favorite to get the opening goal. The Chilean magician has been in sublime form this season and he is 9/4 to open the scoring.
His more handsome, but less talented teammate Olivier Giroud is 3/1 to get the first goal. Jermain Defoe is the pick of the Sunderland bunch, but although the England international is enjoying an Indian summer, it would still be a stretch to imagine him getting the first goal.
Although, if you don't believe us, you can back him at a price of 9/1 to get the first goal in this game. Victor Anichebe has been about as useful as an underwater hair dryer this season, he is priced at 16/1 to get the opener.
On the off chance that you guys are into backing players that are as useful as waterproof teabags, then we'd suggest that you back Italian "striker" Fabio Borini to get the opener.
He is priced at 16/1 to get the opener. Of course, you could just back Arsenal to win and Sanchez to score the first goal, because having money is nice, right?