Arsenal Goes 0-2, Punters Pile On
Published on August 18th, 2018 8:16 pm EST
Written By:
Dave Manuel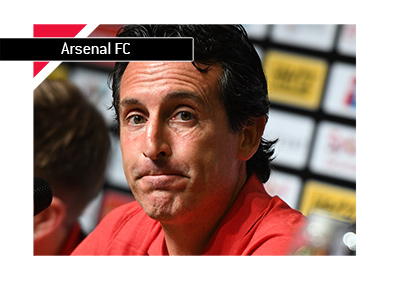 Arsenal has started their season off in a disappointing fashion, dropping their first two contests of the year.
While the quality of opponent has been high (Man City, Chelsea), punters are already piling on, with Arsenal to be relegated currently one of the most popular bets at European facing sports books.
History is not on Arsenal's side. The last time that the club started 0-2 was in 1992-93, when they ended up finishing in 10th place in the table.
While relegation may be a stretch, Arsenal may find themselves in a dog fight for a Europa League spot for next season, as they have to contend with a stacked upper 25% of the table that includes the likes of Man City, Man Utd and Chelsea. This doesn't leave a great deal of room for error.
-
Arsenal's odds to win the English Premier League have plummeted after just two games.
As of this moment, Arsenal is currently 67/1 to win the EPL at a major European sports book. This puts them well behind the likes of Tottenham and Man Utd, while Everton and Leicester City lurk a couple of spots behind.
Even more embarrassing for the Gunners is the fact that many punters are throwing down a couple of pounds on them being relegated for next season.
As of this moment, Arsenal is listed at 501.00 to be relegated at the end of the season, and this is down from 1000.00 or 2000.0, depending on the sports book.
-
This has been an absolutely crushing start for the Gunners, as they already find themselves well behind the pack just two games into the season.
The best that Arsenal might be able to hope for now is finishing in the top 4, though they are facing increasingly long odds of that happening. As of this moment, Arsenal is 3.5 to finish in the top 4. Given how they'd have to displace two of Man City, Liverpool, Chelsea, Man Utd and Tottenham, you can see how punters are growing increasingly pessimistic with the club given their poor start.