Arsenal Favourites To Win English Premier League Opener
Published on July 21st, 2017 11:29 pm EST
Written By:
Dave Manuel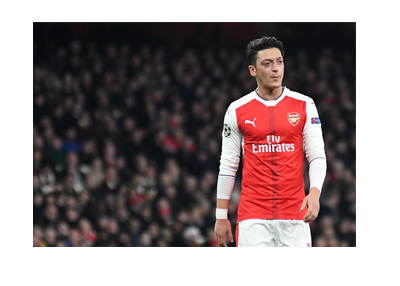 Friday, August 11th begins a 21 1/2 month feast of football that includes the 2018 World Cup and multiple seasons of the English Premier League and Champions League.
The English Premier League opener this season will see Arsenal play host to Leicester City. Arsenal is looking to improve on a disappointing 5th place finish last season, while Leicester City is looking to resurrect some of their lost magic, as they stumbled to a 12th place EPL finish last season after winning the year previous.
Arsenal will be looking to break into the top 4 of the league standings this year, while Leicester City will be gunning for a top 10 finish.
Here are the odds for the Friday night clash between Arsenal and Leicester:
Arsenal, 1.36
Draw, 4.75
Leicester, 8.50
Goals Over/Under 2.5
Over 2.5, 1.53
Under 2.5, 2.40
Both Teams to Score
Yes, 1.66
No, 2.10
-
Arsenal's team could be very much in flux over the next few days here, as there are strong rumors that Paris Saint-Germain is going to attempt to sign both Neymar and Alexis Sanchez. This would obviously be a big hit to Arsenal's offensive output, as Sanchez was one of the EPL's top scorers last season (he finished with 24 goals in 38 games).
Arsenal's fans seem to be strangely upbeat about the potential move, however, as Sanchez would bring a tremendously large transfer fee into the club's coffers, and many fans feel as though the club needs a reboot.
Leicester City fans, on the other hand, are dealing with a rollercoaster of emotions and are hoping for a bit of a return to a more normal and solid year. After all, just one season after winning the EPL title, Leicester City had to deal with the possibility of relegation. Leicester City will be relying heavily on the boot of Jamie Vardy, who is hoping for a return to form after an off year in 2016-17.