Arsenal Home Favourites To Defeat FC Koln on Thursday
Published on September 13th, 2017 8:30 pm EST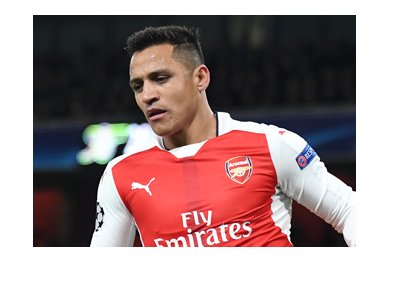 You can forgive Arsenal fans for being a bit nervous heading into this week's Europa League game against FC Koln.
You see, Arsenal has struggled out of the gate this season, as they are 2-0-2 in their first four EPL matches this year. This means that, unless their fortunes start to turn around, Arsenal will need to win the Europa Cup to qualify for Champions League next year.
Arsenal has been completely uneven so far this season. They barely squeaked out a win in their season opener at home against Leicester City, while they were blown out 4-0 by Liverpool on August 27th. Arsenal will be heading into this contest with a tiny bit of momentum, as they managed to defeat Bournemouth 3-0 at home on September 9th.
A month ago, Thursday's game against FC Koln would have been a gimme - now, Arsenal fans are fretting that their club may blow it.
Here are the current betting odds for this game:
Arsenal, 2/5
Draw, 4/1
FC Koln, 8/1
-
According to the bookmakers, here are the five likeliest outcomes of Thursday's match:
Arsenal 2-0, 6/1
Arsenal 1-0, 13/2
Arsenal 2-1, 15/2
Draw 1-1, 8/1
Arsenal 3-0, 17/2
Here are the five players who are being given the best odds of scoring on Thursday:
Alexis Sanchez, 10/11
Olivier Giroud, 1/1
Danny Welbeck, 7/5
Theo Walcott, 7/5
Mesut Ozil, 13/5
-
Arsenal's fans will be holding their breath when their team steps onto the field on Friday.
Can Arsenal pull off the win, or will FC Koln notch an upset?