Arsenal is Going Private After Minority Shareholder Usmanov Agrees to Sell His Stake
Published on August 7th, 2018 - 7:32pm EST
Written By:
Ned Wilson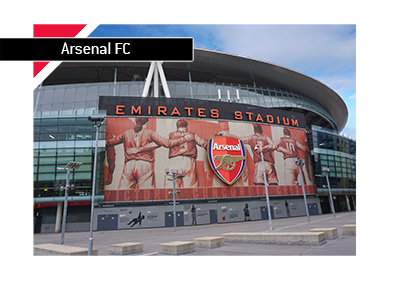 The story of control over FC Arsenal has come to an end after more than 10 years in the making, after Russian minority shareholder Alisher Usmanov agreed to sell his 30% stake to American billionaire Stan Kroenke in a deal that values the club at $2.3 billion.
The buyer, Kroenke Sports & Entertainment already owned 67% or Arsenal shares and have long stated their intention to take full control of the club while also taking it private, a move many Arsenal fans condemned as they fear that there will be less transparency in the club and less say for fans and shareholders in the running of the club. The transaction will amount to $780 million, of which $59 million will be financed by Mr. Kroenke and the rest will be a loan from Deutsche Bank, which will take over ownership of Arsenal should there be a default on the loan.
The deal values Arsenal at $2.3 billion dollars, while shares traded earlier in the year valued the English Premier club at $2.7 billion.
The battle for control between Usmanov and Kroenke goes back to 2007 when they both became shareholders, Usmanov by purchasing a 14.6% stake while Kroenke acquired 10% that same year. As Kroenke built up his ownership to 67%, Usmanov increased his to 30% and both made offers to acquire the the others stake in the club, unsuccessfully. In the end Usmanov decided to give in, part due to the fact that Arsenal has simply not been winning and this year they are out of a Champions League again, making them even less attractive to an outside investor.
Arsenal fans are worried, and rightly so, that they will be kicked out of Arsenal ownership structure since under UK takeover rules, anyone owning more than 90% of a company's shares can force any other shareholders to sell their stock for a fee. Kroenke Sports & Entertainment has already confirmed that that will be its next move. They are also unhappy about the idea of Arsenal being wholly owned by one person and concerned about the club potentially being pushed into debt in order to fund Kroenke's other interests.
Kroenke, who now has full control of Arsenal, also owns LA Rams of NFL and NBA's Denver Nuggets. He will have a rough road ahead of him trying to return Arsenal to glory days. They have not won Premier League since 2004 and are only appearing in the UEFA Europa League this season. Arsenal has a tough looking opening to its new season, with a first match against defending Premier League champions Manchester City on Sunday, followed by a trip to Chelsea a week later.