Arsenal on the Ropes in Champions League Showdown Against Bayern Munich
Published on March 7th, 2017 5:23 am EST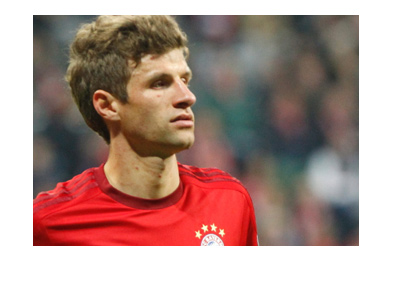 Arsenal and its fans have it very rough on Tuesday, as their team will need to overcome a four goal deficit in order to advance in Champions League.
As if that weren't bad enough, Arsenal isn't even the favourite to win at home on Tuesday at Emirates Stadium, as oddsmakers believe that Bayern Munich is slightly better than a coin flip to win.
Round of 16 action started off in disastrous fashion for Arsenal, as they lost 5-1 on the road to Bayern Munich. A 4-0 win for Arsenal on Tuesday would propel them into the quarter-finals, but Bayern Munich is one of the top defensive clubs in the world, so this is essentially an impossible task. Bayern Munich will be more than happy to rely on their defence on Tuesday, as they will be on the road and have a deep cushion to play around with.
Here are the odds for Tuesday's match:
Bayern Munich, 19/20
Arsenal, 11/4
Draw, 3/1
Arsenal has been wildly inconsistent as of late, while Bayern Munich has been as dominant as always. Arsenal is currently 5th in the English Premier League with a record of 15-5-6, while Bayern Munich is pulling away in the Bundesliga, as they now have a 7 point lead over RB Leipzig.
As mentioned, Bayern Munich has a formidable defence, as they have allowed just 13 goals in 23 Bundesliga games so far this season. It seems nearly impossible to consider that a team that has a +44 goal differential in league play will allow 4 goals, especially when they are playing in an entirely defensive mindset.
As you can imagine, Bayern Munich is the clear favourite to qualify for the quarter-finals:
Bayern Munich, 1/100
Arsenal, 25/1
-
As mentioned, a 4-0 result for Arsenal on Tuesday would push them through to the next round.
If you are wondering what that result is trading for, the answer is: 80/1. In fact, at some sports books, a 4-0 result for Arsenal would fetch you as much as 125/1, which should tell you just how unlikely this result would be.
According to the bookmakers, the two likeliest outcomes for Tuesday's match are:
Draw 1-1, 13/2
Bayern Munich 2-1, 15/2
-
Arsenal is stumbling at just the worst time right now, and their fan base isn't happy. The team is not playing confident football, and they are going against one of the very best defensive teams in the world.
In short - Arsenal is in very tough on Tuesday.