Four South African Clubs Banned Forever After Fixing Matches
Published on June 10th, 2022 3:17 am EST
Written By:
Dave Manuel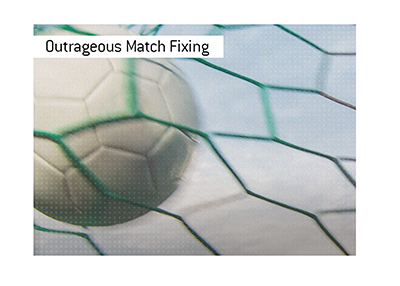 If you are going to fix a match, don't be so obvious about it.
That's the lesson that four teams - Shivulani Dangerous Tigers, Nsami Mighty Birds, Kotoko Happy Boys and Matiyasi FC - have learned after being banned from South African football - for LIFE.
This past weekend was a bizarre one in the football world after four fourth division South African football clubs were permanently banned following some particularly egregious match fixing.
Here is how it happened.
Matiyasi FC and Shivulani Dangerous Tigers were sitting near the top of the league and were battling for a promotion into the third tier.
Shivulani was ahead of Matiyasi FC by three points in the standings and had a large +16 goal differential.
Matiyasi FC had an idea - why not ask Nsami Mighty Birds (who did not want Shivulani to get promoted) for some help?
The result? Matiyasi FC beat the Mighty Birds by a score of 59-1.
The most outrageous thing about this score? Nsami scored 41 OWN GOALS.
Shivulani found out what was happening and halftime, so they approached their opponent, Kotoko Happy Boys, for some help.
Kotoko obliged. Before halftime started, a number of their players claimed that they were too exhausted to continue, and Kotoko played the rest of the half with just seven players.
The result? A 33-1 win for Shivulani.
-
Word quickly circulated online about the outrageous results, and league officials moved quickly to ban the clubs.
In addition, some of the referees involved in the matches also received bans, as well as some team officials.
-
In their previous meetings, Matiyasi had beaten the Mighty Birds 2-1, while the Dangerous Tigers had played to a 2-2 draw against Kotoko.