How To Bet on Tiger Woods
Published on April 1st, 2019 2:11 pm EST
Written By:
Dave Manuel
Click Here To Bet on Tiger Woods To Win Masters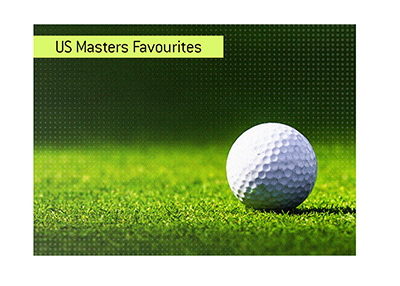 Update:
April 14th, 12:45 am
Tiger Woods is currently 4.33 to win the Masters heading into the final day of play on Sunday.
This means that a successful £100 wager on Woods would yield a total profit of £333.
Here are the odds for the players that are in legit contention to win on Sunday:
Source: Bet365
Time Stamp:
April 13th, 2019 7:44 pm EST
Odds Subject to Change
Francesco Molinari, 2.75
Tiger Woods, 4.33
Brooks Koepka, 7.00
Tony Finau, 7.50
Tiger has 14 major titles under his belt, though his last came in 2008, before all of his problems.
Can we win on Sunday?
-
$11 million will be on the line when the best golfers in the world tee off at the 2019 US Masters tournament later this month at the Augusta National Golf Course.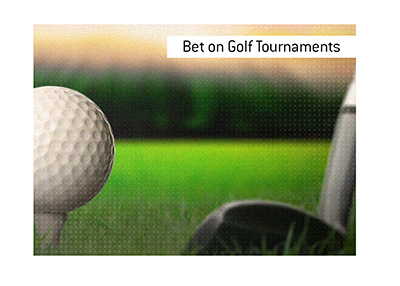 This year's Masters tournament is made more special by the fact that Tiger Woods returned to form last year and now has a legitimate shot of winning the tournament. No more lingering injury issues. No more working on his swing. No more coaching changes. Tiger Woods finally seems to be back.
Tiger will be battling against the likes of Rory McIlroy, Dustin Johnson and Jordan Spieth to try and win his fifth Masters event. Patrick Reed is the defending champion, having edged out Rickie Fowler to win the title last year.
As mentioned, Tiger will be looking to win his fifth Masters title, which would move him ahead of Arnold Palmer and just one behind Jack Nicklaus, who finished his career with six Masters titles.
Bubba Watson will be looking to win his third Masters event, while "Lefty" Phil Mickelson will be looking to win his fourth.
The Augusta National Golf Club is a Par 72 course that is 7,475 yards in length. The record score for the tournament is 270, which was scored by both Tiger Woods (1997) and Jordan Spieth (2015).
-
Let's take a look at the players with the 20 best odds of winning the Masters, courtesy of Bet365:
Source: Bet365
Time Stamp:
April 1st, 2019 1:07 pm EST
Odds Subject to Change
Rory McIlroy, 7.50
Dustin Johnson, 10.00
Tiger Woods, 15.00
Justin Rose, 15.00
Justin Thomas, 17.00
Jon Rahm, 19.00
Rickie Fowler, 21.00
Jordan Spieth, 21.00
Brooks Koepka, 23.00
Bryson DeChambeau, 23.00
Francesco Molinari, 23.00
Paul Casey, 26.00
Tommy Fleetwood, 26.00
Jason Day, 31.00
Bubba Watson, 34.00
Xander Schauffele, 36.00
Phil Mickelson, 36.00
Hideki Matsuyama, 36.00
Louis Oosthuizen, 41.00
Adam Scott, 41.00
-
Can Tiger win his first major since all of his troubles began?
Can Jordan Spieth win another Masters title? Can Phil Mickelson claim another green jacket for his closet?
--
Did you know?
The player who has won the Masters tournament most times is Jack Nicklaus, with six titles to his name, the last of which came in 1986.
The youngest player to win the masters is Tiger Woods. He was 21 years old when he won his first title.
The person who designed the US Masters golf course was Dr. Alister MacKenzie.
The US Masters tournament winner is awarded a green jacket. The jacket can be in the possession of the winner for a full year and it must be returned prior to the next tournament.