Woods, Manning Favoured to Win
Published on May 1st, 2020 11:29 am EST
Written By:
Dave Manuel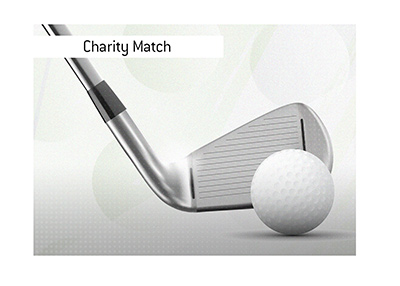 On Sunday, May 24th, Tiger Woods, Phil Mickelson, Tom Brady and Peyton Manning will battle in something that is being called "The Match: Champions for Charity".
This is a sequel to "The Match", which was a heads-up battle in 2019 between Phil Mickelson and Tiger Woods, which was eventually won by Phil Mickelson. "The Match" drew a massive number on TV, which made a sequel a near-certainty.
Sports fans are starving for content right now, so the organizers of this event felt that the time was right for the sequel. After all, social distancing can easily be maintained on the golf course, and fans do not have to be in attendance.
This match will be broadcast on TNT and will almost certainly take place at a golf course in Florida, though that could change.
The date, however, has been settled - Sunday, May 24th.
-
Here are the two teams for this battle:
Tiger Woods/Peyton Manning
Phil Mickelson/Tom Brady
Here are the odds for this contest, courtesy of a major offshore sportsbook:
Tiger Woods/Peyton Manning, -225
Phil Mickelson/Tom Brady, +195
While Tiger Woods and Phil Mickelson are essentially a coin flip, the edge lies in Peyton Manning vs Tom Brady.
Manning has a significantly lower handicap than Brady, and should shoot a lower score. Brady tends to be a bit more erratic and could put up some bigger numbers on a hole if he gets into trouble.
-
Golfing fans don't particularly care who wins this contest - they are just happy to have some golf back on TV again.