Schedule Highlighted by Man Utd v PSG, Liverpool v Bayern Munich
Published on February 9th, 2019 2:25 am EST
Written By:
Dave Manuel
Click Here To Bet on Champions League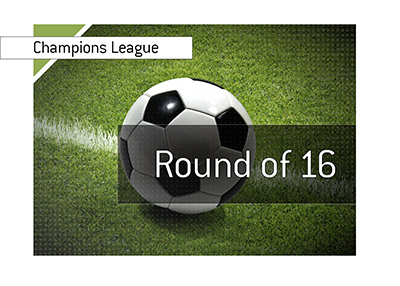 Football fans will be delighted to see that Champions League is returning this week with the start of the Round of 16 matches.
There are a number of very intriguing match-ups in this year's Round of 16, including Manchester United v PSG, Liverpool v Bayern Munich and Atletico Madrid v Juventus.
Of the 8 matches in the Round of 16, oddsmakers believe that Manchester City v Schalke 04 will be one of the most lopsided contests, while Liverpool v Bayern Munich is essentially a coin flip.
Let's take a look at the odds to qualify for the quarter-finals:
Source: Bet365
Time Stamp:
February 9th, 2019 2:26 am EST
Odds Subject to Change
Liverpool, 1.95
Bayern Munich, 1.8
Man Utd, 2.25
PSG, 1.57
Roma, 1.95
Porto, 1.80
Ajax, 4.33
Real Madrid, 1.2
Tottenham, 2.2
Borussia Dortmund, 1.61
Lyon, 6.00
Barcelona, 1.12
Atletico Madrid, 2.5
Juventus, 1.5
Schalke 04, 15.00
Man City, 1.03
-
Liverpool has been fading in the English Premier League as of late, while Manchester City has turned things on. It will be interesting to see if both of their recent divergent play transfers over to their Champions League matches.
Borussia Dortmund is enjoying a strong season in Bundesliga and is certainly a team to watch, while Bayern Munich is uncharacteristically in second place in the table.
Manchester United is one of the most compelling situations in the Round of 16, as the club hasn't lost a game in any competition since mid-December.