Napoli and Juventus in Tight Race for Serie A Title
Published on February 28th, 2018 9:35am EST
Written By:
Ariel Noel
Click Here To Bet on Serie A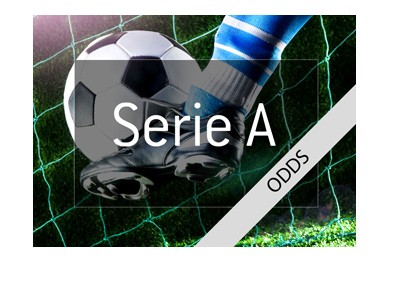 After winning six consecutive Italian league titles, Juventus find themselves behind Napoli in the Serie A tables, with twelve games to go in the season. This is a very refreshing development for Italian club football, as the dominance of Juventus is finally being challenged.
Napoli are currently on a ten game domestic winning streak, practically destroying their competition week after week. The latest in line was Cagliari, who they defeated 5-0.
Juventus are in a great form also and on a nine game winning streak themselves. Juventus managed to beat Napoli away earlier in the season with the score of 0-1.
Napoli, who have won the Serie A title twice, while having Diego Maradona on their team sheet, are currently 4 points ahead of Juventus in the tables, with Juventus having a game in hand.
The current odds to win the 2017/18 Serie A are:
Source: Bet365
Time Stamp:
February 28th, 9:25am
Odds Subject to Change
Napoli: 10/11
Juventus: 10/11
Lazio: 1000/1
Roma: 2000/1
Inter: 2000/1
--
As the odds tell, it is Napoli and Juventus and then everyone else this season. The third place Lazio are 17 points behind the leaders at the moment.
The big game between Juventus and Napoli is scheduled for April 22nd, 2018 and will take place in Turin. Mark your calendars, as this could be a big one.
Both Napoli and Juve still have to play Roma and Inter, which promises an exciting end to the season. While Napoli are out of Europe, Juventus have a tough game coming up vs. Tottenham in the Champions League and will have to stay extra focused on the home front.
Let's see how things play out in Serie A. It is the only Euro Big 5 league, where the winner is still undecided.
Who do you think will take it?