Barcelona, Real Madrid Current Favourites To Win 2017/18 Champions League
Published on May 31st, 2017 9:27 pm EST
Written By:
Dave Manuel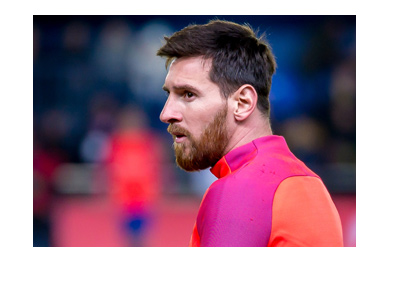 The 2016/17 Champions League hasn't even concluded yet, though fans are already looking ahead to next year's tournament.
With this victory in the Europa League final, Manchester United earned themselves a spot in next year's Champions League tournament. Manchester United is seen as having the 7th best odds of winning the event, as they are currently listed at 14/1 to win next year.
Barcelona, which had a disappointing season this year (by their high standards), is the current favourite to win the tournament at 9/2. Barcelona will return with their three-headed attack of Messi, Suarez and Neymar, Jr., and you can be sure that they will be busy in the offseason in order to improve their club.
Real Madrid, which is the current betting favourite to win the 2016/17 Champions League title, is currently listed at 11/2 to win the title next year. Real Madrid and Juventus will be squaring off for the 2016/17 Champions League title later this week.
Speaking of Juventus, the Italian club is currently listed at 9/1 to win the Champions League title next year.
-
Here are all of the current 2017/18 Champions League betting odds as of this moment:
Barcelona, 9/2
Real Madrid, 11/2
Bayern Munich, 11/2
Juventus, 9/1
Man City, 11/1
Chelsea, 12/1
Man Utd, 14/1
Atletico Madrid, 14/1
PSG, 20/1
Tottenham, 20/1
Borussia Dortmund, 25/1
Liverpool, 25/1
Monaco, 40/1
Sevilla, 50/1
Red Bull Lepzig, 50/1
Roma, 66/1
Benfica, 80/1
Porto, 80/1
Napoli, 80/1
Nice, 150/1
Hoffenheim, 150/1
Shakhtar Donetsk, 200/1
Sporting Lisbon, 250/1
Ajax, 250/1
Basel, 500/1
Feyenoord, 500/1
Anderlecht, 500/1
Spartak Moscow, 500/1
Celtic, 1000/1
-
Do you see any value in these numbers? Will one of Barcelona, Real Madrid or Bayern Munich win next year, or will somebody unexpected emerge with the title?