Group Stage Play To Get Underway in Mid-September
Published on August 27th, 2015 8:59 pm EST
Click Here to Qualify for a £200 Bonus at Bet365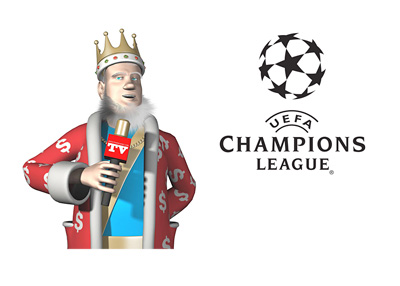 The 2015/16 Champions League group stage is now set following the draw in Monaco earlier today.
Group stage play will officially get underway on September 15th and will conclude on December 9th.
Here are the eight groups:
Group A: Paris Saint-Germain, Real Madrid, Shakhtar Donetsk, Malmo
Group B: PSV Eindhoven, Manchester United, CSKA Moskva, Wolfsburg
Group C: Benfica, Atletico, Galatasaray, Astana
Group D: Juventus, Manchester City, Sevilla, Borussia Monchengladbach
Group E: Barcelona, Bayer Leverkusen, Roma, BATE Borisov
Group F: Bayern Munchen, Arsenal, Olympiacos, Dinamo Zagreb
Group G: Chelsea, Porto, Dynamo Kyiv, Maccabi Tel-Aviv
Group H: Zenit, Valencia, Lyon, Gent
The defending champions, Barcelona, landed in a fairly easy group that includes the likes of Bayer Leverkusen and Roma. Lionel Messi and company should have absolutely no trouble moving through to the next round.
The two most intriguing groups are likely Group A and Group F. Group A includes PSG and Real Madrid, while Group F includes Bayern Munich and Arsenal.
-
Here are the first week of matches that will take place on September 15th and 16th:
Paris Saint-Germain vs Malmo FF
Real Madrid vs FC Shakhtar Donetsk
VfL Wolfsburg vs CSKA Moskva
PSV Eindhoven vs Manchester United FC
Galatasaray vs Atletico Madrid
SL Benfica vs FC Astana
Man City vs Juventus
Sevilla FC vs VfL Borussia Monchengladbach
Bayer Leverkusen vs FC BATE Borisov
AS Roma vs Barcelona
GNK Dinamo vs Arsenal
FC Dynamo Kyiv vs FC Porto
Chelsea vs Maccabi Tel-Aviv
Valencia vs Football Club Zenit
KAA Gent vs Olympique Lyonnais
-
Here are the five teams with the best odds of winning Champions League:
Barcelona, 3.75
Bayern Munich, 5.50
Real Madrid, 6.50
Chelsea, 9.00
Man City, 13.00